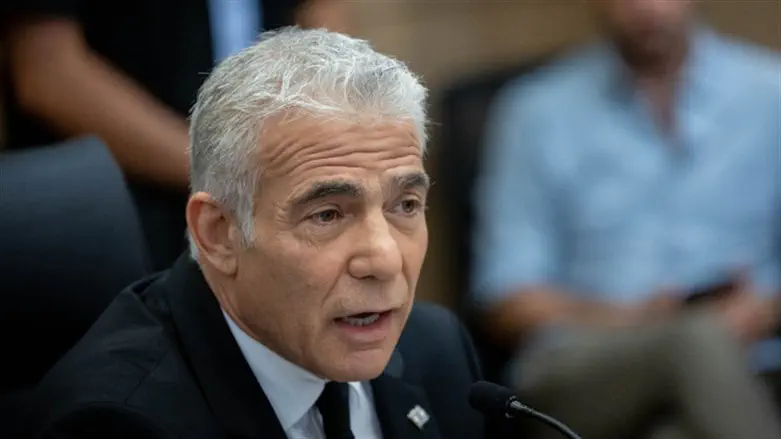 Yair Lapid
Yonatan Sindel/Flash 90
Representatives of the Balad Party, which did not pass the electoral threshold in the last Knesset election, refused to participate in a meeting in Umm al-Fahm held by opposition leader Yair Lapid with heads of Arab local authorities and which dealt with the crime and violence in Arab society.
In a conversation with the Israeli Arab news site Al-Jermak, Balad secretary Adham Jabarin said that "this visit has no meaning or necessity and will not add anything to the issue of the fight against violence and crime."
Jabarin claimed that "Lapid wants to use this visit to mobilize Israeli Arabs to demonstrate for the Israeli left in Tel Aviv."
"Lapid was Prime Minister, and crime during his time increased and permeated Palestinian society significantly," he added.
"During the Lapid government, the murder rate was high, and it increased during the current government, reaching more than 170 deaths today. The difference between the current government and the previous one is only in the number, but both Lapid and Ben Gvir are racists, and they strive to achieve their interests at the expense of our society," charged Jabarin.