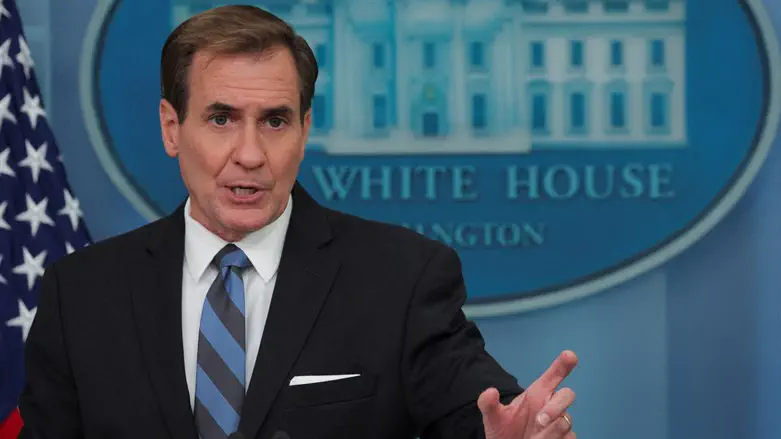 John Kirby
REUTERS/Jim Bourg
The White House refused to confirm on Wednesday that US President Joe Biden will meet Prime Minister Benjamin Netanyahu on the sidelines of the UN General Assembly next week.
"No meetings to speak to at this point," said John Kirby, Coordinator for Strategic Communications at the National Security Council in the White House, when asked by reporters about the meeting.
Kirby also said that "we'll have more towards the end of the week in terms of laying out the — the calendar or the President's agenda at the UN General Assembly next week. I think on Friday we'll have a lot more detail for you."
On Monday, Channel 12 News reported that Netanyahu will meet Biden next week, though the meeting will not take place at the White House but on the sidelines of the UN General Assembly in New York City.
President Biden has not invited Netanyahu to the White House since the latter took office nearly a year ago. President Isaac Herzog was invited to meet with Biden at the White House in July.
The Biden administration has opposed the Netanyahu government's attempts to reform Israel's judicial system and expressed its displeasure with the policies and statements of Finance Minister Bezalel Smotrich and National Security Minister Itamar Ben Gvir on the Arab-Israeli conflict.