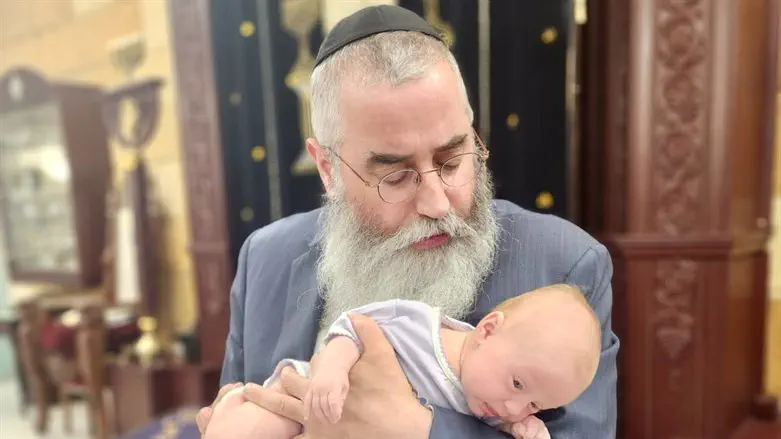 Rabbi Abraham Wolf
Courtesy
Rabbi Abraham Wolf, a steadfast pillar of the Odessa Jewish community, has issued a heartfelt plea for aid during these challenging times.
In a poignant message, Rabbi Wolf brings to light the dire circumstances facing the community and their pressing need for support amidst the ongoing conflict in Ukraine. The Jewish community in Odessa, like countless others, has endured immeasurable suffering.
Rabbi Wolf, exemplifying unwavering commitment, chose to stay with the community, offering vital support to the elderly and infirm who could not leave. Meanwhile, his wife, who had been caring for hundreds of orphans from their orphanage in Germany, had to return due to financial constraints.
Thank you for your empathy and consideration
A glimmer of hope emerged a few months ago when they successfully brought the orphans back to Odessa, anticipating an end to the conflict and an opportunity to rebuild their cherished community. Tragically, their hopes were shattered when Odessa endured a brutal missile attack, resulting in one missile striking a neighboring building. The trauma inflicted on the children was unimaginable, prompting them to seek refuge in the underground parking facility of their building.
Since then, the attacks on Odessa have persisted, with missiles striking the city almost daily. Rabbi Wolf and the community face an exceptionally challenging situation, marked by chaos and danger. Nonetheless, they remain resolute in their commitment to support the community and sustain the orphanage, striving to maintain a semblance of normalcy amid the turmoil.
In addition to their ongoing monthly support for the orphans and the community, the approaching holidays and impending winter pose new, urgent challenges. They urgently require significant funds to secure holiday essentials and acquire essential items such as solar generators, heaters, blankets, coats, and winter supplies.
Without assistance, their ability to endure remains uncertain. Rabbi Wolf earnestly appeals to the kindness and compassion of those who can extend a helping hand.
Contributions to their cause are tax-deductible under 501(c)(3) regulations, offering an opportunity for generous individuals to make a significant impact during these trying times.
As Rabbi Wolf expresses his deep gratitude and extends heartfelt wishes for a Shana Tova—a sweet and prosperous New Year, our thoughts and prayers are with him, the Odessa community, and all those affected by this crisis.