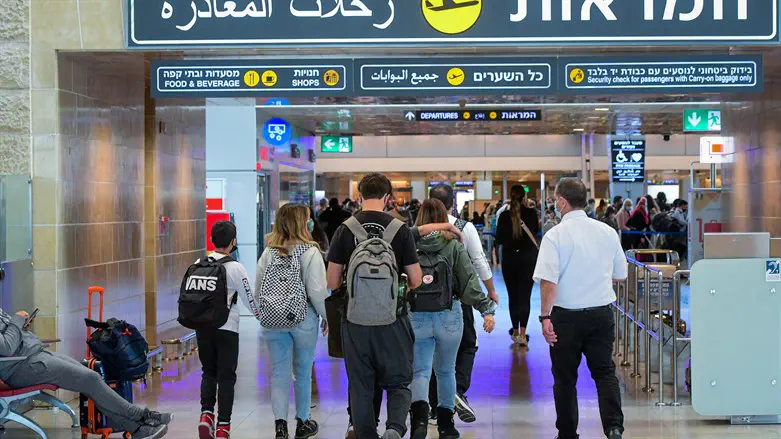 Ben Gurion Airport
Avshalom Sassoni/Flash90
The ambassadors of the European Union, Canada, and Australia recently requested that the Israeli Ministry of Foreign Affairs permit Palestinian Arabs who are citizens of these countries to enter Ben Gurion International Airport, the same way as Palestinians holding US citizenship do, Israel Hayom reported Wednesday. This move would result in tens of thousands of Palestinian Arabs entering Israel without any limitations.
This request was submitted following a recent agreement to permit the entry of Palestinians holding US citizenship.
Israel's Ministry of Foreign Affairs said that such is move is "out of the question."
Ahead of a September 30th deadline to qualify its citizens for visa-free admission to the United States, Israeli Ambassador to the US Michael Herzog and US Ambassador to Israel Tom Nides signed a memorandum of understanding in July to allow all American citizens into Israel, this includes any American citizens who are also citizens of the Palestinian Authority.
Authorities in Israel clarified that Palestinians holding US citizenship still have to undergo security inspections and that the Shin Bet approved the terms of the pilot from the outset.