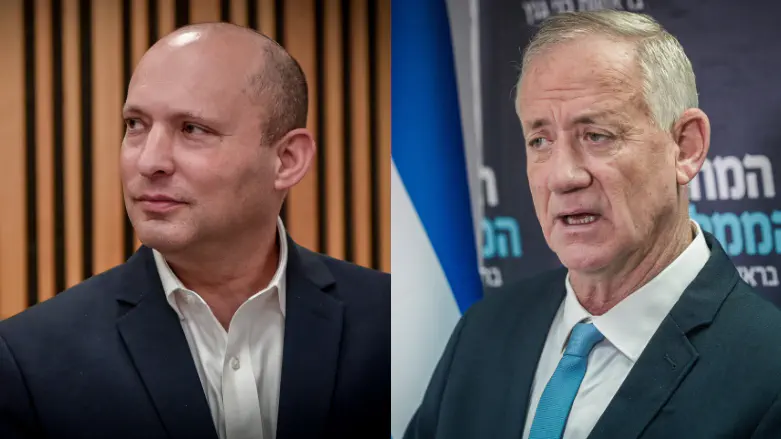 Gantz and Bennett
Avshalom Shoshani/Flash 90
US Assistant Secretary of State for Near Eastern Affairs Barbara Leaf met in recent days with former Prime Minister Naftali Bennett and the chairman of the National Unity Party Benny Gantz, Channel 12 News reported.
The meetings were not made public by the administration in Washington. At the center of the talks was the issue of promoting normalization between Israel and Saudi Arabia.
Other regional issues were also brought up in the secret meetings, including the attempts to prevent the collapse of the Palestinian Authority.
Bennett's office said: "No comment." Gantz's office said that they "do not confirm or deny whether meetings took place".The US State Department did not respond to the report.
A recent report indicated that the United States and Saudi Arabia have agreed on the broad outlines of a deal for Saudi Arabia to recognize Israel in exchange for concessions to the Palestinian Arabs.
As part of the process, The Wall Street Journal reported that Saudi Arabia is offering to resume financial support to the Palestinian Authority which it had frozen in 2021.
Last Thursday, White House national security adviser Jake Sullivan told reporters that US, Israeli and Saudi leaders have put many of the elements of a pathway to normalization on the table but there is still much work to do.