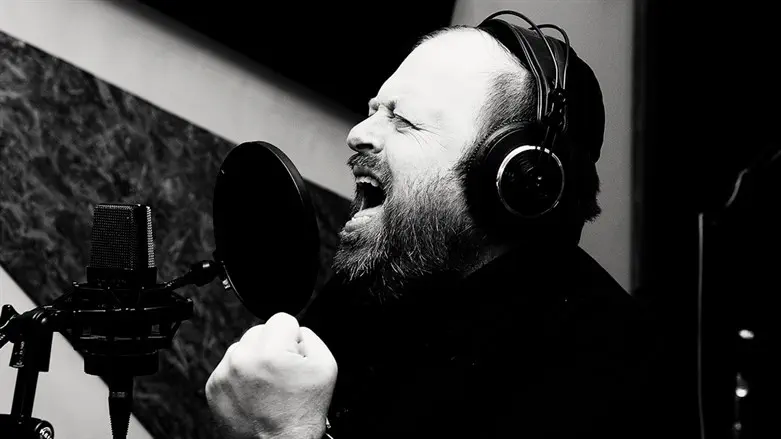 Dedi Graucher
Photograph: Yisrael Bardugo
Friends of Dedi Graucher, the Hasidic singer who passed away yesterday (Monday) following a long battle with cancer, spoke with Israel National News - Arutz Sheva about Graucher.
They described Dedi as having a huge heart and always looking to make people happy and add good to the world.
Publicist Dudi Zilbershlag said: "With Dedi everything came from the heart. Friendship from the heart, kindness from the heart. He put his heart and soul into everything he did. He spent his days doing good for people. This is very sad. He still had a lot to do. There is no one like him."
Conductor Eli Yaffe said: "Dedi is not just a singer. Dedi is a personality. Someone who was the epitome of kindness. You could only say good things about him. Wherever he went, he made people smile, without even opening his mouth. His singing conveyed his kindness, his righteousness, and his pure soul. This is a huge loss to the world of prayer."
Deputy Knesset Spokesperson, MK Uriel Busso, paid tribute to his good friend Dedi and said: "Dedi was a personal friend of many years. There was hardly a week that I did not visit him in his home. On Sunday, I visited him in the hospital. He was always telling jokes. I could always count on him to be a good friend and give sound advice."
MK Busso added, "I've lost a true friend; this void will be hard to fill. He has a wonderful family that supported him and took care of him in an amazing way. We hug them all."
Adv. Shlomo Ness said: "Dedi always sought to make people happy, to encourage and strengthen them, both in hard and happy times. It was so beautiful that he never showed any pity for them. It came straight from his heart. He also got me involved in countless acts of kindness, even to people I don't know. I'm sure that he will be honored and revered Above for all the wonderful things he did in his life. We will miss him very, very much."