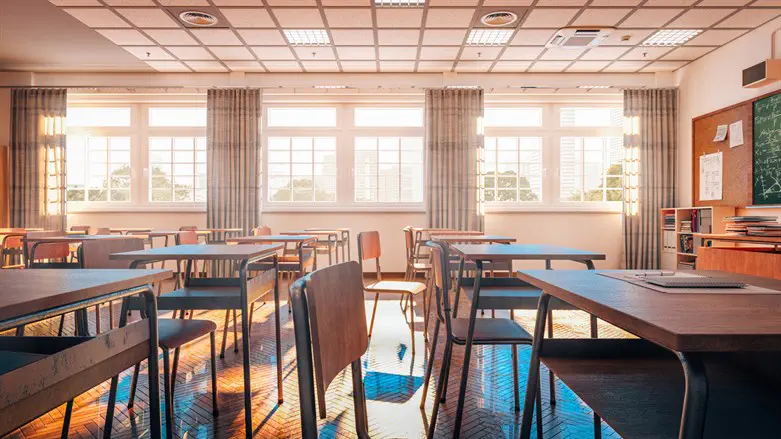 empty classroom
ISTOCK
A Jewish day school in Miami-Dade County was evacuated following a bomb threat Tuesday morning, Local 10 News reported.
The Scheck Hillel Community School in North Miami Beach, Florida received an "explosive alert," local fire and rescue services said.
One parent told Local 10 News that students heard a banging noise, after which they were taken from class to one of the athletic fields on campus.
Police believe the bomb threat may have been a "swatting" call, in which fake threats are made to draw large police forces to the site of the threat.
The threat against Scheck Hillel Community School comes as dozens of synagogues throughout the US have received bomb threats ahead of the beginning of the High Holidays this weekend.
Since mid-July, at least 49 synagogues in 13 states have received the threatening calls, none of which have been linked to credible bomb threats, the Anti-Defamation League stated. The ADL expects that number to grow as Rosh Hashanah approaches this Friday night.
One synagogue was threatened during the pre-Rosh Hashanah Selichot services on Saturday night, signaling that the perpetrators of the threats are paying careful attention to when synagogues are holding events before calling in their threats.