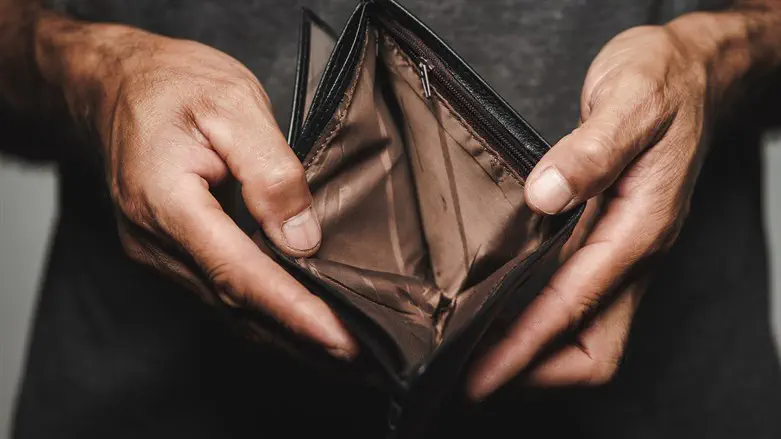 empty wallet
ISTOCK
"Mommy, why is our table empty this Rosh Hashana?"
As we hear the shofar's piercing cry this year, there are children scattered across Israel who are crying, too. Wide-eyed Avigail, who shows up to school without a sandwich because she gave the last crust of bread to her baby sister. Brave little Moishy, whose father is too ill to buy food for the holidays.
Established ten years ago, Bsiyata is a dedicated non-profit focused on nourishing the needy in Israel. Over the years, we've provided over 20,000 food boxes, touching the lives of countless families. As the High Holidays approach, our mission is to deliver food boxes to eighteen families in the Ramot neighborhood of Jerusalem who are profoundly struggling this year.
➪$1,000 can provide food for an entire family during the holidays.
➪$260 ensures a heartwarming meal for those in dire need.
Please click here to help these families celebrate a joyous High Holidays, and you should be blessed to always have what you need to make the holidays in comfort!
"Bsiyata's support was a ray of hope during our toughest tekufah. The food box brought not just meals for Yom Tov, but in a way, it also restored our dignity." - Chaya Stein