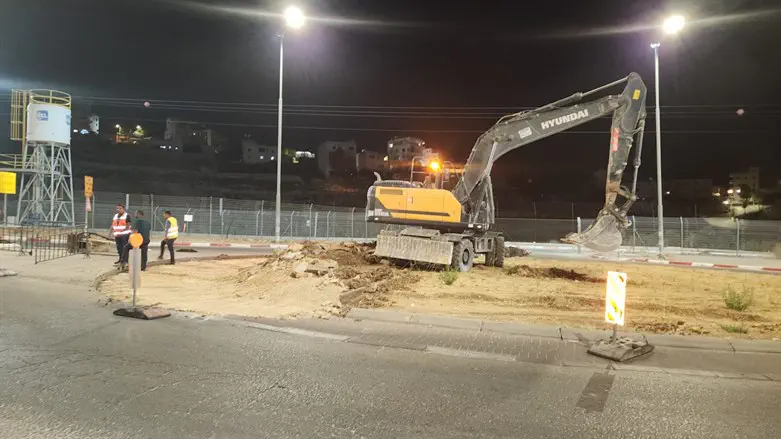 Construction work begins at the Mazmoria Crossing
Gush Etzion Regional Council Spokesperson
Exactly one year after Yesha leaders including Israel Ganz (Binyamin), Yossi Dagan (Samaria) and Shlomo Ne'eman (Gush Etzion and Yesha), launched a protest in front of former Defense Minister MK Benny Gantz's house to rally against the traffic jams at crossings in Judea and Samaria, construction work has begun in order to expand the Mazmoria Crossing, which connects eastern Gush Etzion to Jerusalem.
During those protests a year ago, then-Minister Gantz promised to evaluate the possibility of expanding the crossing.
After current Defense Minister Yoav Gallant advanced the approval of the expansion of several crossings, and Finance Minister Bezalel Smotrich advanced the budget approvals, construction commenced at Mazmoria.
The upgrade at the crossing will improve traffic conditions between Gush Etzion and Jerusalem.
Gush Etzion Regional Council head and Chairman of the Yesha Council Shlomo Ne'eman said: "After a long struggle, when time after time it was postponed due to various hiccups, we are excited that the expansion of the crossing is finally being carried out. A big thank you to Defense Minister Yoav Gallant and Finance Minister Bezalel Smotrich, who made this project a reality."