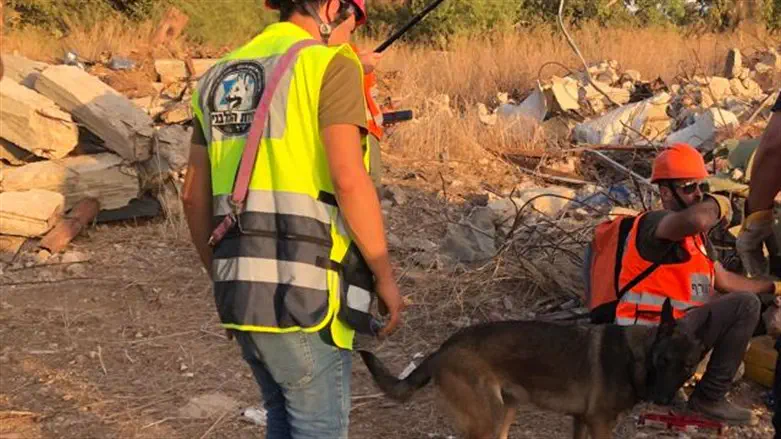 Israel Dog Unit volunteer simulates directing rescue forces
Israel Dog Unit
Today (Monday), the Israel Dog Unit, a nonprofit specializing in search and rescue, together with the IDF's Home Front Command, held a special exercise in northern Israel that simulated missing persons in the ruins of buildings as a result of an earthquake or missile fire, and their detection by the dogs.
The head of the Zevulun Regional Council, Amos Netzer, also participated in the exercise.
The exercise comes in the wake of an earthquake in Morocco which has left more than a thousand victims dead or missing. Several Israeli organizations have already promised assistance in the earthquake zone or dispatched teams to Morocco.
The State Comptroller recently reported that Israel is not properly prepared for a similar incident and that the government should take immediate action to put emergency measures in place in case of an earthquake.
Israel is located on the Syrian-African tectonic rift, which can produce severe quakes as it moves through a tectonic cycle of expanding and contracting. A significant seismic event can cause widespread building collapse, potentially trapping thousands in the rubble. All over the world, rescue dogs serve as an essential part of emergency response efforts for locating victims in such a state.
The Israel Dog Unit continues to emphasize the training of dozens of working dogs in anticipation of such an incident and to work with the IDF and other relevant bodies to create a system for including them in disaster response efforts.
For the Home Front Command's instructions on what to do in case of an earthquake, click here