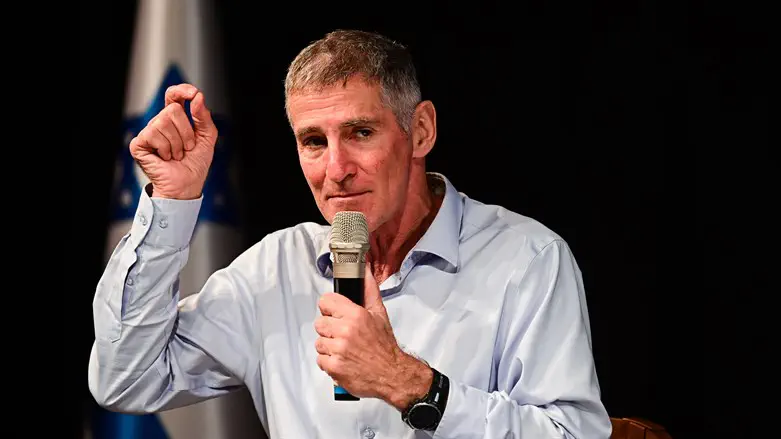 Yair Golan
Avshalom Sassoni/Flash90
Former Meretz MK Yair Golan again attacked Israel's haredi community, calling them a "parasitic population."
"It is impossible to have a huge population that is growing at a rapid rate, a parasitic population in the State of Israel," Golan claimed during an interview with Kan Reshet Bet today (Monday).
"I think the haredim have brought us to the moment of decision: does this country want equal rights and equal obligations, or is this a country that discriminates against entire sectors?" he said.
Following Golan's remarks, the B'Tsalmo organization filed a complaint with the police and attorney general with the demand that a criminal investigation be opened against him for incitement, racism, and sedition.
B'Tsalmo chairman Shai Glick said: "This is a racist and inciting statement, all of which was said about the Jews in Europe and other countries and of course by the Germans who repeatedly portrayed Jews as parasites that live on and suck from the local population. These things cannot be passed over in silence. This is incitement to racism as well as the offense of sedition which prohibits inciting hatred and enmity between different parts of the population. There is only one purpose to saying these things about the haredim in public - to make the general public hate them."