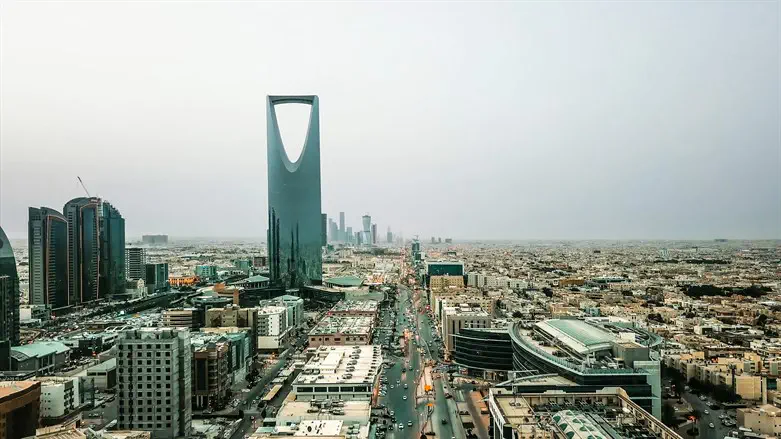 Aerial view of Riyadh, Saudi Arabia
iStock
An Israeli delegation arrived in Saudi Arabia on Sunday to attend an international United Nations Educational, Scientific and Cultural Organization (UNESCO) conference on world heritage sites being held in the kingdom, Haaretz reported.
The delegation – which is being led by Israel Antiquities Authority chief Eli Escusido – also includes the Foreign Ministry's deputy director general for international organizations and Israel's representative to UN institutions in Paris.
Saudi Arabia promised to allow the Israeli delegation to enter the country as one of the conditions for hosting the international conference, according to the report. The group's arrival marks the first visit by an official Israeli government delegation to Saudi Arabia.
The 45th session of the UNESCO World Heritage Committee is being held in the Saudi capital, Riyadh, from Sunday through Sept. 25. The committee determines which sites are added to the World Heritage List and supervises their conservation.
Israel withdrew from UNESCO in 2019, after the US made a similar announcement, over the agency's anti-Israel bias, but remains a party to the World Heritage Convention. The US was recently readmitted to UNESCO after a five-year absence.
The Saudi agreement to openly host Israeli officials at the conference stems primarily from Riyadh's desire to comply with UNESCO requirements, but it may also indicate progress in talks toward a US-Saudi-Israeli deal, which the Biden administration has spearheaded in recent months.
A recent report indicated that the United States and Saudi Arabia have agreed on the broad outlines of a deal for Saudi Arabia to recognize Israel in exchange for concessions to the Palestinian Arabs.
As part of the process, The Wall Street Journal reported last week that Saudi Arabia is offering to resume financial support to the Palestinian Authority which it had frozen in 2021.
Last Thursday, White House national security adviser Jake Sullivan told reporters that US, Israeli and Saudi leaders have put many of the elements of a pathway to normalization on the table but there is still much work to do.