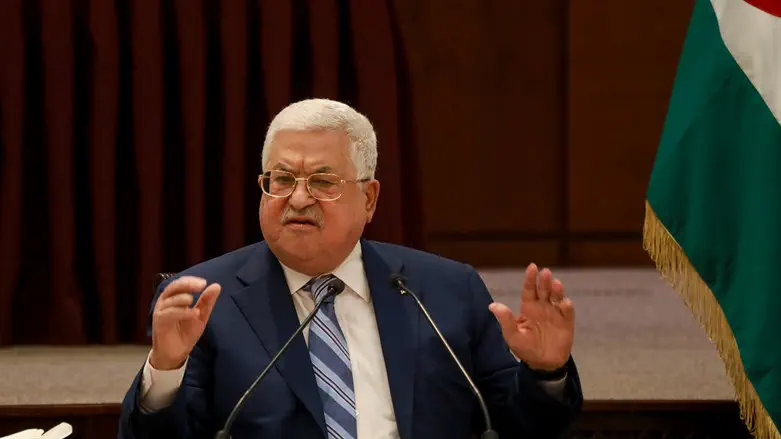 Mahmoud Abbas
Flash 90
Belgian Member of Parliament Michael Freilich criticized the Belgian government over its failure to condemn Palestinian Authority (PA) chairman Mahmoud Abbas' recent antisemitic speech, JPost reported.
"Palestinian president justifies Holocaust; statements widely condemned internationally; Paris withdraws highest award; We [Belgium] have total silence," Freilich, who represents the New Flemish Alliance party, a Flemish nationalist and conservative group, tweeted during the weekend.
He tagged two ministers from the Belgian cabinet: Caroline Gennez, Development Cooperation and Urban Policy Minister, and Hadja Lahbib, Foreign Affairs Minister.
In Abbas' speech, the PA chairman claimed that Jews are not Semites and that Adolf Hitler only killed Jews "because they dealt in usury and money".
The comments have been widely condemned. Among those to condemn the speech was US Special Envoy to Monitor and Combat Antisemitism Deborah Lipstadt.
"I am appalled by President Abbas' hateful, antisemitic remarks at a recent Fatah meeting. The speech maligned the Jewish people, distorted the Holocaust, and misrepresented the tragic exodus of Jews from Arab countries. I condemn these statements and urge an immediate apology," Lipstadt wrote on X.
Rep. Adam Schiff (D-CA) also blasted Abbas' speech, writing on X, "I strongly condemn Palestinian President Abbas's recent comments, which egregiously distort the horrors of the Holocaust and repeat false tropes about Jews."
"His remarks add fuel to the fire at a time when antisemitism and violence against the community are so alarmingly on the rise," he added.
Paris mayor Anne Hidalgo stripped Abbas of the French capital's highest honor due to the speech.
The Representative Office of Canada to the PA joined in on the condemnation of the speech, writing, "We strongly condemn the inflammatory and antisemitic comments made by President Abbas. These remarks distort the historical truth of the Holocaust and promote classic and contemporary tropes of Jew-hatred."
Meanwhile, Abbas' spokesman Nabil Abu Rudeineh defended Abbas, claiming the PA chairman was only quoting Jewish, American, and other historians and authors in his speech, though he did not say which historians Abbas allegedly based his claims on.