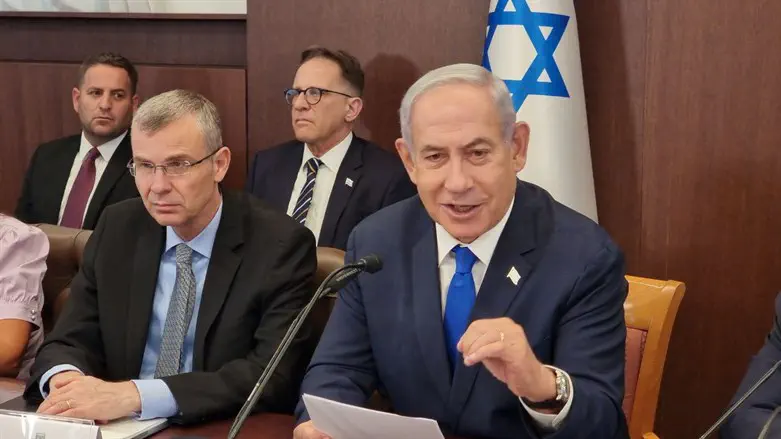 Netanyahu at cabinet meeting
INN
Prime Minister Benjamin Netanyahu addressed yesterday's anti-government demonstrations at the cabinet meeting this morning (Sunday) and attacked the opposition for not condemning the calls for his death at the protests.
Netanyahu noted that "a leading activist in the left-wing protests calls the government ministers Nazis, a prominent activist in the protest movement responded to a government minister on Twitter, you are worse than the Nazis."
He also said: "Not a few hours have passed since these shocking statements, and at the leftist demonstration last night in Modi'in, the demonstrators chanted for my death and my wife's death, 'May you be in the cemetery already next year.' Until now, none of the opposition leaders has seen fit to condemn these serious chants. and to join us in calming tensions within the nation."
"We are making tremendous efforts to calm tensions and try to reach a broad public consensus regarding the judicial reforms, therefore I cannot accept the calls of incitement that come from the leaders of the party, or rather from the leaders of the left demonstrations," Netanyahu said.