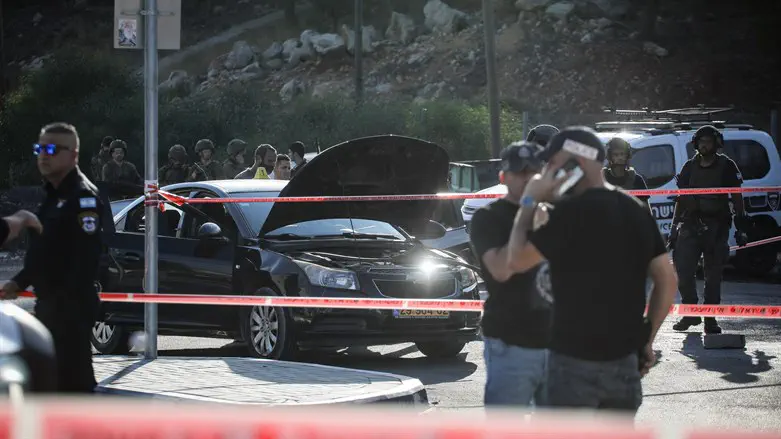 Scene of the Eli shooting attack
Flash90
The commander of the Central Command on Thursday issued an order to seize and destroy the home in which terrorist Khaled Zabah lives, in the city of Shechem (Nablus).
The terrorist, together with other terrorists, carried out a shooting attack at a gas station and restaurant near the town of Eli. The attack left four Israelis dead and several others injured.
The order was issued after an appeal submitted by the terrorist's family was rejected.
The terrorist's family can still file an appeal against the order, by turning to the Supreme Court.
Two weeks ago, a notification was issued regarding the intention to seize and destroy the home of terrorist Mahand Shakhada, who worked cooperated with other terrorists to carry out the shooting attack.