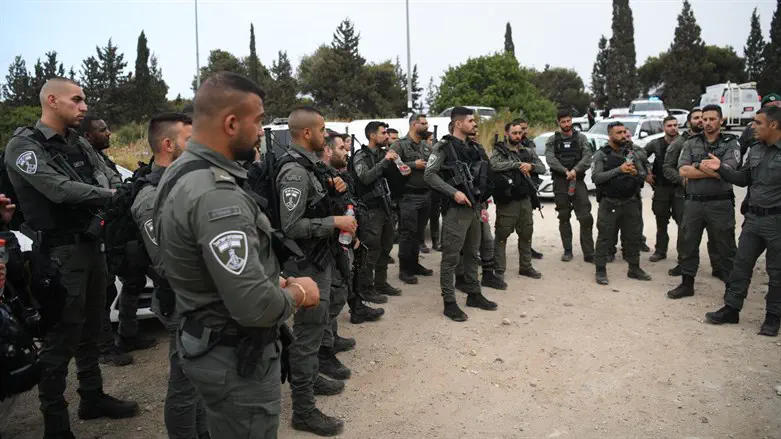 Border Police officers (illustration)
Israel Police
The Israel Police has begun the process of dismissing a Border Police officer in the wake of a series of inappropriate statements he made, Maariv reported.
According to the report, the officer, who took part in a squad commanders' course, was heard expressing joy, during a tour of the Rabin Heritage Museum, over the assassination of the former Prime Minister.
The police claim that this is not an isolated incident, and that the office expressed extremist positions, including in the presence of civilians, which significantly exceed what is permitted within the scope of the job.