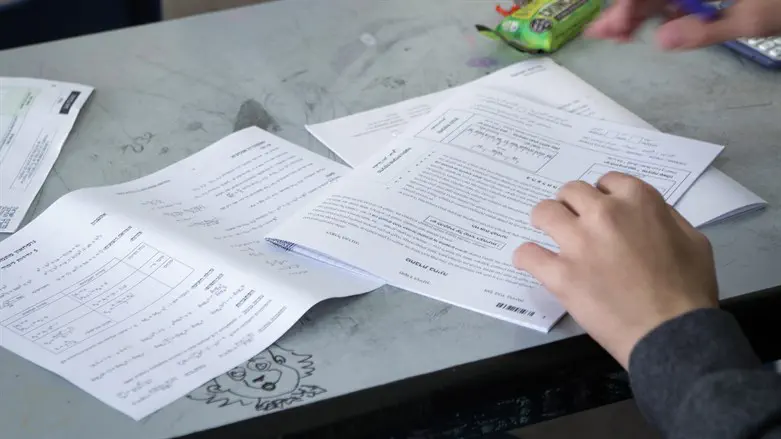 Matriculation exams
Roy Alima/Flash90
Teachers who teach "Oral Law" (i.e., Talmud and Mishna) in the Israeli high school system were notified by the Ministry of Education that starting this year, the matriculation exams on the subject will not translated to foreign languages as they were in the past.
An Oral Law teacher who teaches Jewish subjects to students who recently immigrated to Israel told Israel National News-Arutz Sheva that the ministry claims it made the decision due to a lack of students taking the test. "I have yet to figure out if this cut is also meant to happen in other subjects. Most of my students immigrated to Israel in 10th grade, and it is clear that the challenge during the matriculation exams, when there is already a lot of stress, will only become harder if they have to translate for themselves and understand the questions during the test," he explains.
The conditions are being made worse when you're dealing with a population which anyway is experiencing difficulties in integration and acclimating without their parents nearby. It is important to consider that the matriculation grades affect their acceptance to higher learning institutions in the future, and the decision will have consequences."
The Ministry of Education responded to the report: "In light of the inquiry, the matter will be reconsidered by the exams department. If justification in translating the exam will be found, the translation will commence."