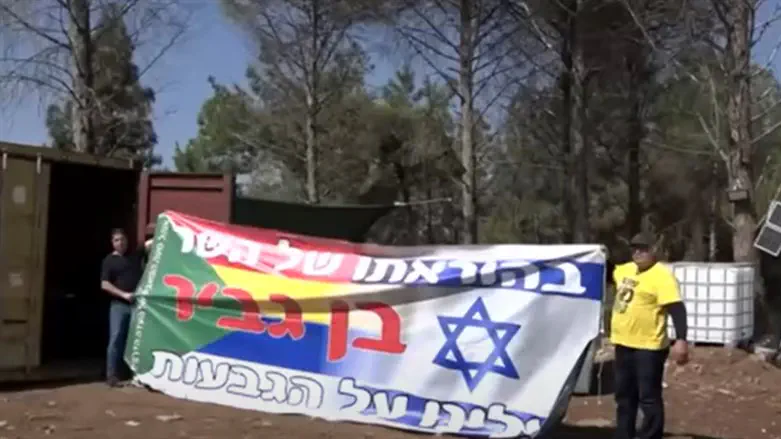 Druze 'Hilltop Youth'
Kan News
Druze activists have begun building illegal villages in recent days not far from Daliyat Al-Karmel.
When one of the activists, Saleh Abu Rochan, was asked if they were not afraid of inspectors who would come, he answered: "Let them dare, they are welcome to come. Let them dare, that's the saying. History will tell what will happen."
He clarified that in the coming period, four similar outposts will be built in the Galilee and Carmel as a protest against the government's policy regarding demolition orders and fines for illegal construction in Druze villages.
The "Druze settlers," as they call themselves, hung signs with the inscription: "On the order of Minister Ben-Gvir, we are building on the hilltops', referring to when Minister Ben-Gvir told residents of the Samaria village of Evyatar "Storm the hilltops and settle them, we support you."