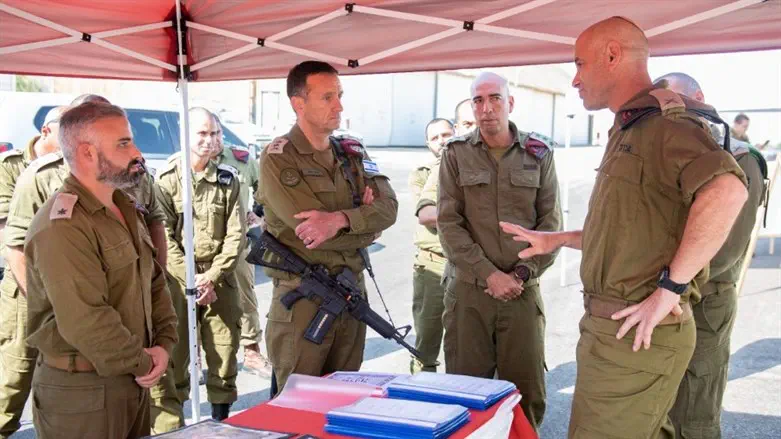 The Chief of Staff in northern Israel
IDF Spokesperson
IDF Chief of Staff Herzi Halevi on Wednesday visited military emergency reserves storage warehouses in northern Israel.
The IDF stated that during the visit, which was accompanied by Northern Command Commander Maj. Gen. Ori Gordon, commander of the "Mapatz" division Brig. Gen. Kobi Heller, the officers oversaw the efforts to advance the division's preparedness for an emergency, the competence of the emergency supply warehouses, and the security of the bunkers and vital assets.
In the past year, the warehouses were supplied with advanced operation tools, the work areas were renovated, non-enlisted soldiers received incentives, and the security of the bunkers improved substantially.
At the end of the visit, the Chief of Staff held a command meeting with 20 battalion commanders and senior reserve officers and emphasized the importance of the IDF's unity and competence to be prepared for an escalation in this current period.