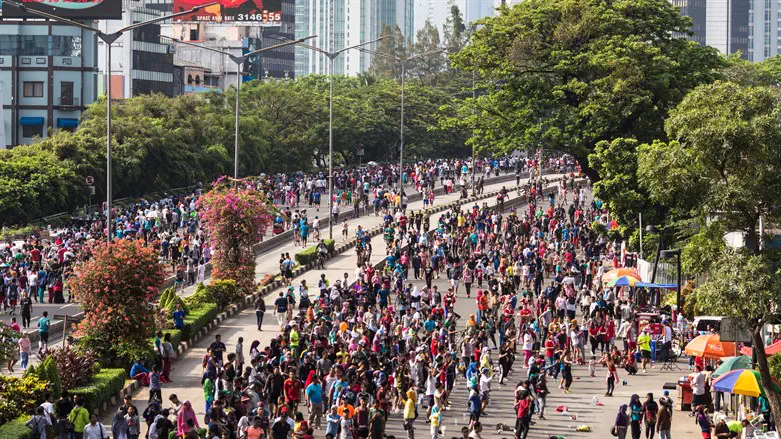 Jakarta, Indonesia
iStock
Israel is holding secret negotiations with Indonesia, the largest Muslim country in the world and the fourth-largest democracy in the world, Yediot Aharonot reported.
Currently, Israel has no official diplomatic ties with Indonesia, but there are direct channels of communication via a number of sources in the country who are interested in warming relations between the countries. The countries also have commercial and tourism ties, as well as security cooperation.
According to the report, the US is working behind the scenes in order to convince Indonesia to normalize relations with Israel.
In February 2024, Indonesia is set to hold elections, and the results may influence whether a normalization agreement becomes reality.
Diplomatic sources are divided on the question of whether Indonesia will sign a normalization agreement before Saudi Arabia, or wait for developments between Saudi Arabia and Israel, due to concerns that its own process may cause serious protests by some citizens.