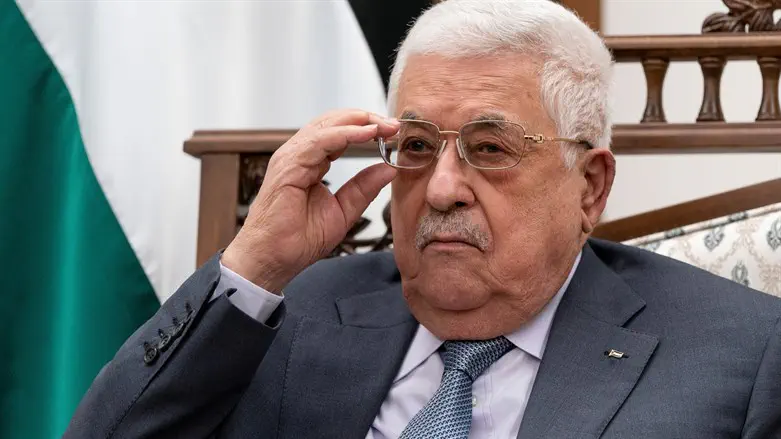 Mahmoud Abbas
Reuters
A Palestinian Arab source told Al-Araby Al-Jadeed that Barbara Leaf, Assistant Secretary of State for Near Eastern Affairs, demanded that the Palestinian Authority not set preconditions for Saudi Arabia regarding a normalization agreement between it and Israel.
According to the source, Leaf said that the US is interested in normalization without a diplomatic price connected to the Palestinian Arabs.
On Tuesday, The New York Times reported that a group of three PA envoys would travel to Saudi Arabia to discuss what the Palestinian Authority could gain from a normalization agreement between Israel and Saudi Arabia.
The Times also reported that although publicly, Palestinian Authority Chairman Mahmoud Abbas' office says it wants nothing less than a Palestinian state, Abbas is also seeking smaller demands: Among these are the restoration of Saudi support for the PA, US support for the PA's bid to become a full member of the United Nations, and the transfer of more of Judea and Samaria to full PA control.
Also on Tuesday, New York Times columnist Thomas Friedman published a column urging the US and Saudi Arabia not to go through with a deal to normalize Saudi-Israeli relations, claiming that Prime Minister Benjamin Netanyahu's government "is not normal."