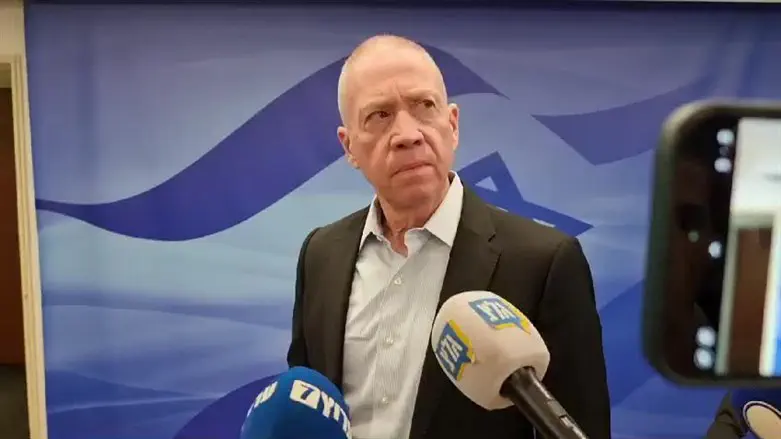 Yoav Gallant
Hezki Baruch
Defense Minister Yoav Gallant has decided not to close or privatize the IDF's radio station, Galei Tzahal.
Gallant accepted the recommendation of the professional committee he established, despite the position of former Chiefs of Staff who appeared before the committee and supported the removal of Galei Tzahal from the IDF.
According to a report by Kan 11 News' Avishai Grinzaig, Gallant asked to hear the opinion of Chief of Staff Herzi Halevi who clarified that he supports removing the station from the IDF.
In addition, Gallant decided that the participation of soldiers in political coverage would be reduced, the volume of engagement in military and social matters would be increased and the monitoring mechanism for the station would be changed.
MK Dan Illouz (Likud) responded to the report and said, "I read the reports that my friend, the Minister of Defense, decided not to privatize the radio station Galei Tzahal. I very much hope that these reports are not true. The very existence of a military radio station that broadcasts to the general public is an attack on democracy and the freedom of the press. A military radio station is a tool found in military dictatorial regimes, not in democracies."
"I have not found another democratic country with a military radio station that broadcasts civilian content to the general public. We are a country that has an army, not an army that has a country. The freedom of the press entails reducing the interference of government bodies in the media and is not supposed to permit government bodies, and certainly not military ones, to manage media bodies. A free press begins with a free market," he added.