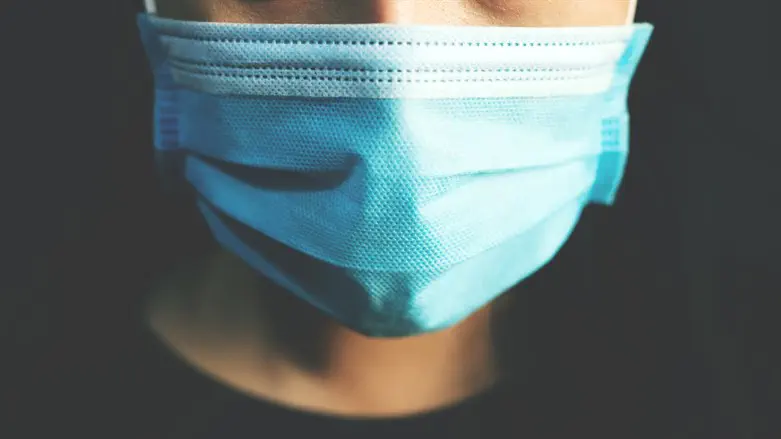 Face mask
iStock
The Israeli Health Ministry announced Monday that at this stage, there will be no changes to Israel's coronavirus guidelines in response to the introduction of new variants of the virus into the country.
In its statement, the ministry stated that it "continues to monitor the morbidity data and will update its guidelines as necessary."
"The ministry constantly monitors the morbidity trends and variants of the coronavirus, and as of this moment, a moderate increase in the number of hospitalized people is evident in Israel. Both in Israel and in the world there are a number of virus variants that cause morbidity."
Today, (Monday) a letter was sent from the Health Ministry to hospital administrators around the country requesting that during the next three weeks, PCR tests will be performed on all patients who are admitted to the internal departments of the hospitals in order to more accurately estimate the extent of coronavirus morbidity in the country.
The ministry further stated that individuals who display symptoms consistent with coronavirus infection remain in isolation until the symptoms end and for at least five days so as not to spread the infection to others. If a person needs to go outside, it is recommended to wear a mask.
People in at-risk population sectors such as the elderly may wear masks in crowded settings to reduce the risk of infection.
The ministry said that it is important to remain vigilant and to take coronavirus tests at home if symptoms develop.
The ministry is preparing to provide dedicated vaccines this coming winter against the new variants.