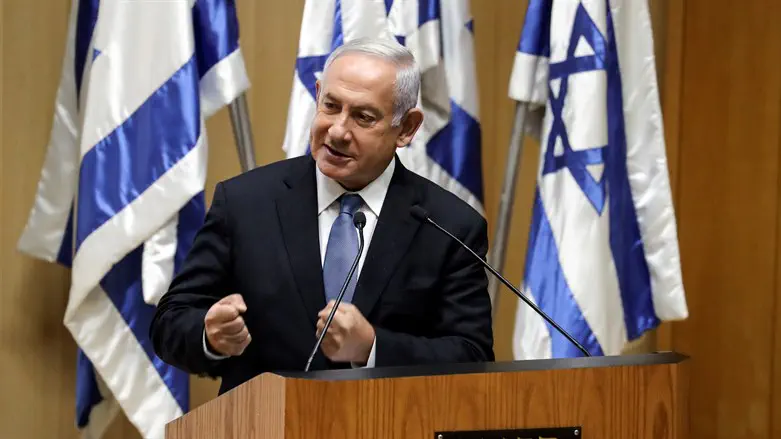 PM Benjamin Netanyahu
Reuters
Israeli Prime Minister Benjamin Netanyahu on Monday said that Israel has an opportunity to normalize relations with Saudi Arabia.
At a three-way meeting with the leaders of Cyprus and Greece, Netanyahu said, "I think that we now have the opportunity to achieve normalization with Saudi Arabia. We think that this could also connect Greece and Cyprus, through Israel, to the region of India, and that is very important."
Earlier on Monday, Netanyahu met with Greek Prime Minister Kyriakos Mitsotakis at the Presidential Palace in Nicosia, Cyprus.
The two leaders first met privately and afterward held an expanded meeting.
Prime Minister Netanyahu noted the deep ties between Israel and Greece, which have expanded in recent years to many areas. The two also discussed cooperation in security, artificial intelligence, energy and food.
At the same time, Netanyahu raised the potential of expanding the Abraham Accords, which would facilitate an energy and infrastructure link between the Arabian Peninsula, Israel, Cyprus, Greece, and the rest of Europe.