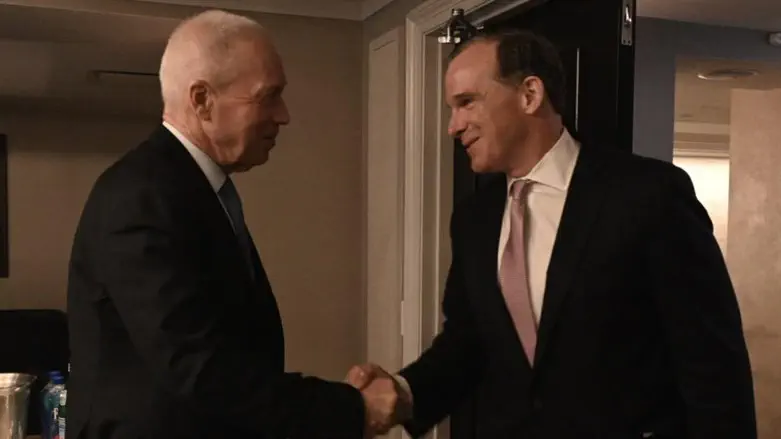 Brett McGurk (R) with Minister of Defense Gallant
Ariel Hermoni, Ministry of Defense
White House Coordinator for the Middle East and North Africa Brett McGurk will meet a Palestinian Authority delegation in Saudi Arabia to discuss the Palestinian Arab demands in return for normalization between Israel and Saudi Arabia, Kan Reshet Bet reported on Monday.
McGurk met last week with Israeli Defense Minister Yoav Gallant in Washington, and during the meeting, he was presented with several questions from the Israeli defense establishment regarding the Saudi demand for a civilian nuclear program. The questions concern, among other matters, the fuel cycle that would allow for an independent enrichment program for Saudi civilian needs.
The questions dealt with security arrangments, and during the meeting, the American officials told Gallant that the answers would be presented to the defense establishment in the future, according to a source who was involved in the meeting.