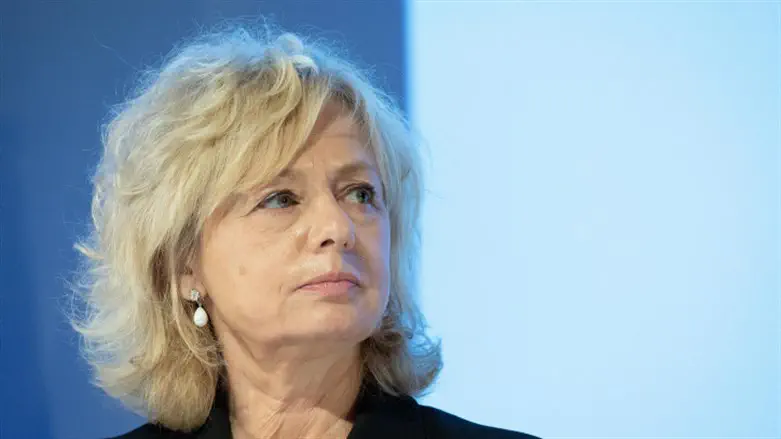 Gali Baharav-Miara
Yonatan Sindel/Flash90
Attorney General Gali Baharav-Miara called on the Supreme Court to strike down the Basic Law amendment which reduces the court's ability to apply the Reasonableness Standard against the government.
Baharav-Miara today (Sunday) submitted her position on the petitions against the law, in preparation for the hearing on the matter before a full panel of all 15 Supreme Court justices next Tuesday.
"The amendment locks the gates of the courts to any person or group who are harmed by the fact that the government or one of its ministers acted against them in an extremely unreasonable manner, in any context," she wrote in her response.
She added that "in light of the serious impact of the amendment on the public and its serious consequences for the separation of powers, the rule of law, and the rights of the individual, this is an exceptional situation in which the amendments seriously damage the foundations of the democratic regime."
The government was represented by an independent counsel, due to the opposition of the attorney general.
In Israel, the Supreme Court took upon itself the power to strike down government actions and laws not on the basis of an established legal or constitutional standard, but because the judges subjectively find the action or law 'unreasonable.'
A recently passed amendment to Israel's Basic Laws reduces but does not completely eliminate the court's ability to apply the 'Reasonableness Standard.'
Basic Laws have quasi-constitutional status in Israel. As such, it would be unprecedented for the court to strike down a Basic Law.