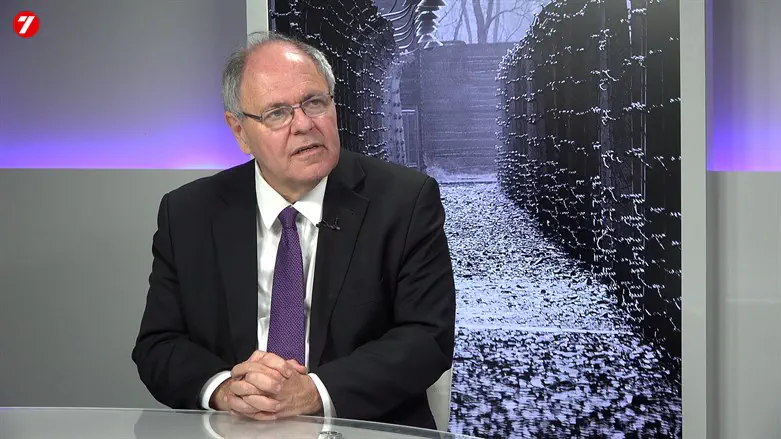 Dani Dayan
Photo: INN
Ellen Germain, Special Envoy for Holocaust Issues at the U.S. Department of State, has praised the Yad Vashem Holocaust museum in Jerusalem.
"The U.S. values the crucial work of Yad Vashem & its director's leadership as we work together on Holocaust education, remembrance, & research," she wrote. "Maintaining the independence of such institutions around the world is key as we face efforts to distort/deny the facts of the Holocaust."
Germain's comments follow reports that Education Minister Yoav Kisch is seeking to sack Yad Vashem chairman Dani Dayan and replace him with someone affiliated with the Likud party.
According to the report, on Wednesday, Kish sent a scathing letter to Dayan in which he claimed: "The Yad Vashem management headed by you acted illegally."
In the letter, Kisch claimed that unauthorized parties voted in Yad Vashem's board meetings and that a number of board members were appointed illegally and were not approved by the appointment review committee. Despite this, they are present at and participate in the meetings and votes of the Yad Vashem board.
Dayan rejected the claims and said that some of the claims were unfounded and others were false.