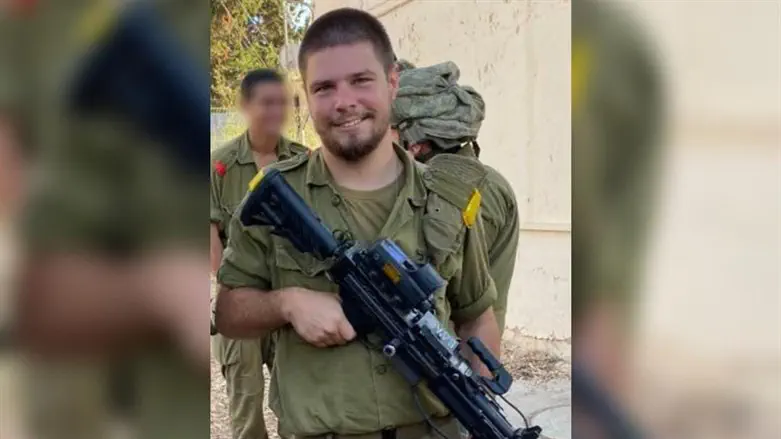 Sergeant Maksym Molchanov
IDF Spokesperson's Unit
IDF soldiers operated overnight Thursday in the Palestinian Arab village of Deir 'Ammar to map the home of the terrorist who carried out the ramming attack near the Maccabim Checkpoint, in which Sergeant Maksym Molchanov was murdered, ahead of the demolition of the home.
Palestinian Arab sources reported disturbances that developed during the IDF's activity in the village. According to the report, several Arabs were injured by IDF fire.
Molchanov, 20, who was murdered in Thursday's attack, was a lone soldier who moved from Ukraine to the city of Herzliya. He was a combat soldier from the 282nd Brigade.
The soldier was promoted in rank from Corporal to Sergeant after his death.
Defense Minister Yoav Gallant on Thursday evening held an assessment of the situation with the IDF Chief of Staff, the head of the Israel Security Agency (Shin Bet) and the senior officers in the IDF.
"The State of Israel is under terrorist attack against civilians, mainly on the roads, and against the IDF soldiers who are guarding them on the roads and in the towns," Gallant said.
He added, "Unfortunately, the prices are very heavy, both today and in the last few weeks. We will reach every terrorist and settle the score with him – anyone who goes out to harm Israel, everyone who sends him, will end their life in the cemetery or in prison on a short schedule as we have done until today. We know to protect our citizens and win this campaign as well."