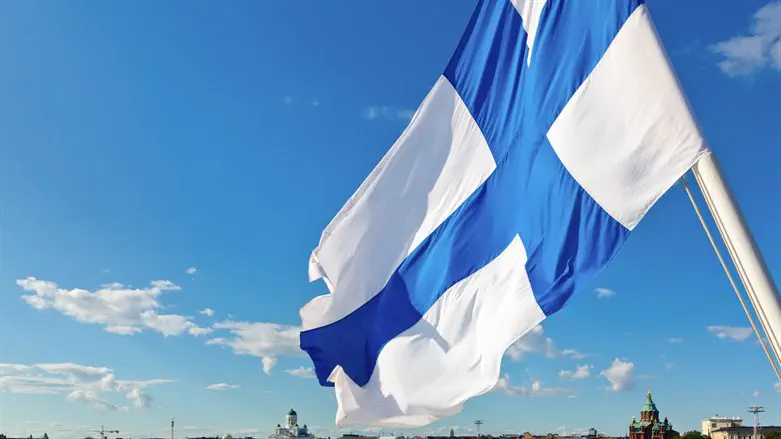 Finland
iStock
Finland's government on Thursday outlined a plan to fight racism that includes a ban on denying the Holocaust, AFP reported.
The move comes after the coalition cabinet was twice rocked by scandals.
"Every government minister renounces racism and commits to actively work against it," Prime Minister Petteri Orpo was quoted as having said at a press conference.
As part of the new plan, the government will seek to criminalize Holocaust denial and explore the possibility of banning the use of Nazi and Communist symbols.
The move comes after Finance Minister Riikka Purra, leader of the far-right Finns Party, apologized after the emergence of years-old racist comments by her online, leading to condemnation from cabinet colleagues.
The inflammatory comments included anti-immigrant, anti-Islam and racial slurs, as well as threats of violence, written by Purra in 2008, according to AFP.
In June, another Finns Party minister, Vilhelm Junnila, announced his resignation after only 10 days in office following an uproar over pro-Nazi remarks.
During his election campaign, Junnila had joked about the election candidate number 88 being a reference to "Heil Hitler", because 'H' is the eighth letter in the alphabet.
With the new plan, Finland joins other countries that have outlawed Holocaust denial, including Germany, Austria, France, Belgium, and Switzerland, among others.
Thursday's announcement by Finland was welcomed by World Jewish Congress (WJC) President Ronald S. Lauder.
"Open discourse is one of the keys to a healthy democratic society, but for too long there have been those who have hidden behind the shield of free speech while desecrating the memory of the six million Jews murdered by the Nazis and their collaborators," he said in a statement.
"I join the Central Council of Jewish Communities in Finland in thanking the country's government for its decision to criminalize Holocaust denial. No one should be able to use our suffering as a talking point. In addition, I support the further efforts to investigate the possibility of also criminalizing the use of Nazi symbols in Finland," added Lauder.
"The government's decision that Holocaust Remembrance Day on 27 January will now be recognized as such signifies the central role of the Jewish community in the act of suitably memorializing those that it lost during the Holocaust and aligns with international practices," he concluded.