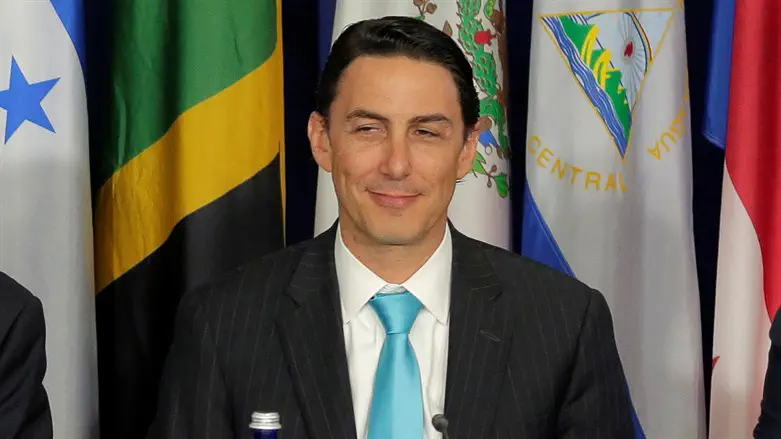 Amos Hochstein
REUTERS/Joshua Roberts
Amos Hochstein, a senior advisor to US President Joe Biden, visited Beirut on Thursday and said that Washington is looking into possibilities for solving a decades-old border dispute between Lebanon and Israel, The Associated Press reported.
Hochstein also expressed disappointment with Lebanon's reluctance to implement reforms amid the country's historic economic meltdown. He spoke to reporters at the end of a two-day visit to Lebanon during which he met with the caretaker prime minister, the Parliament speaker and other officials.
Hochstein last year brokered the maritime border deal between Lebanon and Israel paving the way for gas exploration in the area, in what many hope will eventually help pull Beirut out of its economic crisis.
Asked whether he is coming to mediate between Lebanon and Israel over their disputed land border, Hochstein said that he listened to the views of the Lebanese government, then visited the border area "to learn more about what is needed in order to be able to achieve an outcome."
The US envoy added that he now plans to hear the Israeli view "and to make an assessment if this is the right time and if we have a window of opportunity to be able to achieve it." The US "always supports what enables stability and security", stated Hochstein.
Chebaa Farms and the Kfar Chouba hills were liberated by Israel from Syria during the 1967 Six Day War. The Lebanese government claims the area belongs to Lebanon.
Hochstein's visit follows recent tensions between Lebanon and Israel. The Hezbollah terrorist organization recently illegally set up military outposts about 30 meters inside Israeli territory.
In another incident, Hezbollah terrorists, wearing full uniform and armed, toured the Israeli border in the Upper Galilee.
Hezbollah leader Hassan Nasrallah has issued a series of threats to Israel, including two weeks ago, when he vowed to send the Jewish State to the "stone age" in the event of a war.