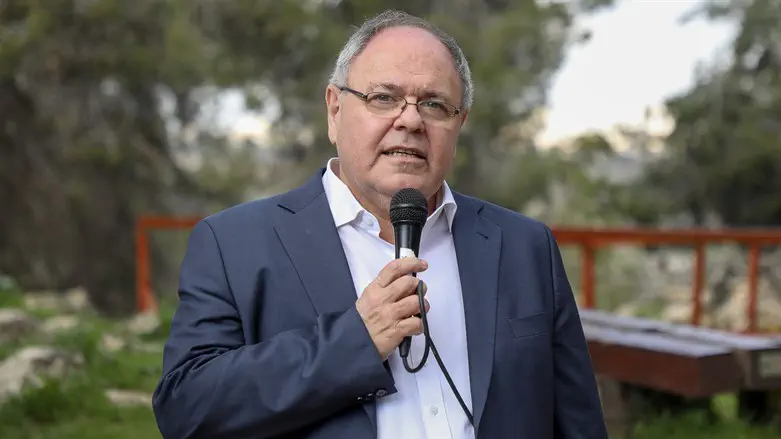 Dani Dayan
צילום: Gershon Elinson/Flash90
Education Minister Yoav Kisch is seeking to sack Yad Vashem chairman Dani Dayan and replace him with someone affiliated with the Likud party, Channel 12 News reported.
According to the report, today (Wednesday), Kish sent a scathing letter to Dayan in which he claimed: "The Yad Vashem management headed by you acted illegally."
In the letter, Kisch claimed that unauthorized parties voted in Yad Vashem's board meetings and that a number of board members were appointed illegally and were not approved by the appointment review committee. Despite this, they are present at and participate in the meetings and votes of the Yad Vashem board.
Dayan rejected the claims and said that some of the claims were unfounded and others were false.
MK Gideon Sa'ar (National Unity party) responded to the report and wrote on Twitter: "The intention to oust Danny Dayan from the position of chairman of Yad Vashem is illegal, based on extraneous considerations and above all is damaging to this important and sacred national institution. Dayan is a man of many talents, with a rare national, historical, and humanitarian consciousness. He fulfills his role in a distinctly statesman-like manner. Yad Vashem must not be brought into Netanyahu's vendetta clearing house."