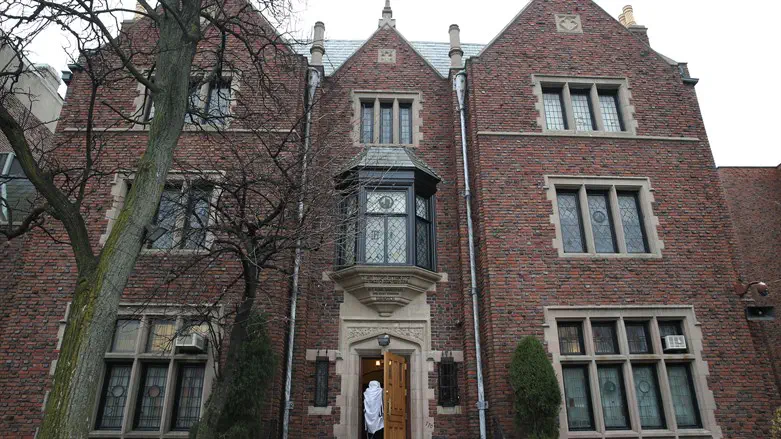 770"  International Chabad Center in Brooklyn
Nati Shohat/Flash 90
A popular Turkish newspaper has called the Chabad Chassidic movement a "criminal organization" and claimed it is spying for the Mossad.
Citing a Northern Cypriot official, a front-page article on Wednesday morning in the Millî Gazete, a paper affiliated with the Islamist Millî Görüş movement, claims that the head of Chabad in Turkish-occupied Northern Cyprus, Haim Azimov, was sent to the island by the USA in 2006.
"After the withdrawal of Rauf Denktaş and the election of Mehmet Ali Talat in the 2008 elections, the political activity of Chabad in Nothern Cyprus began. In a short time, they established more than a hundred companies. Lawyers and builders began to buy plots of land through them. A bank was also established during the pandemic period. They make money transfers through this bank," the official reportedly said.
The official was also quoted saying, "His activities are not legal. They don't have any permissions. I struggled with this, but the police warned me and said that I might even be killed. Chabad is working with the mafia."
The article also accused the Chassidic movement of buying up land near military bases to collect and transfer information to the Israeli intelligence apparatus. "Chabad commits many crimes. They launder money and leak information to Mossad. They decipher all military points. They are buying land near military areas," the official stated.
The article even goes so far as to claim that Chabad supports LGBT, a claim that anyone familiar with the haredi sect knows is far from the truth.