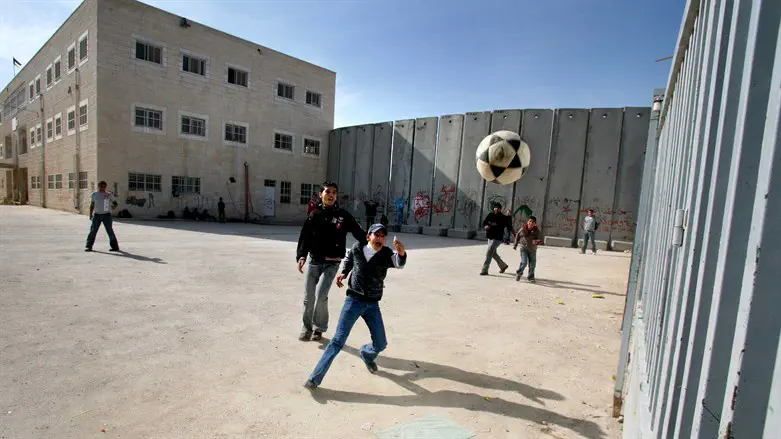 Arab school (illustrative)
Nati Shohat/Flash 90
Gunshots were fired Tuesday night towards a school in the Jerusalem neighborhood of Kafr 'Aqab, Kan News reported.
Sprayed on the walls of the school were the words, "We will not allow the school year to begin," and other messages signed by, "the Fatah's al-Aqsa Martyrs' Brigades."
According to the report, the gunshots were fired following the school's decision to swap the Palestinian Authority-Jordanian curriculum and matriculation certificate with the Israeli equivalents.
Israel Police is investigating the event in cooperation with the IDF and Shin Bet. The school is one of four which is expected to use the curriculum, and it was scheduled to begin the new school year later this week.
The neighborhood is legally under Israeli sovereignty, though Israeli enforcement is rarely used in the area, since it is physically on the other side of the security fence. Residents of Kafr 'Aqab hold Israeli residency, but are required to pass through the Qalandiya checkpoint in order to cross the security fence.