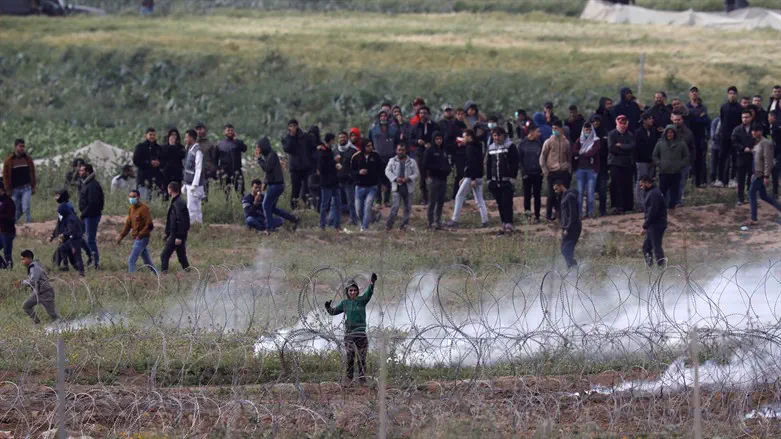 Rioters on the Gaza border
Reuters
The Hamas terror organization's Supreme National Committee of Return Processions and Breaking the Blockade on Wednesday announced the retraining of the "return camps" along the border of the Gaza Strip with Israel.
The Al-Risala website, which is affiliated with Hamas, said that with the help of tractors, an area was prepared for the return camps in the northern Gaza Strip and that the activities there will begin today.
It was also reported that this appears to be a preparatory step towards an official announcement of the resumption of the weekly "return processions" along the border.
The National Committee is managed with the cooperation of the Palestinian terrorist organizations led by Hamas and Islamic Jihad. The weekly "Marches of Return" were regular demonstrations of disturbances and violent clashes along the border, which included throwing stones (also using slingshots and catapults), throwing water bottles, planting explosive charges, including in apparently innocent objects such as a flag, shooting attacks, sabotage of the border fence, mass break-ins into Israeli territory, launching explosive and incendiary balloons towards Israeli territory and more.