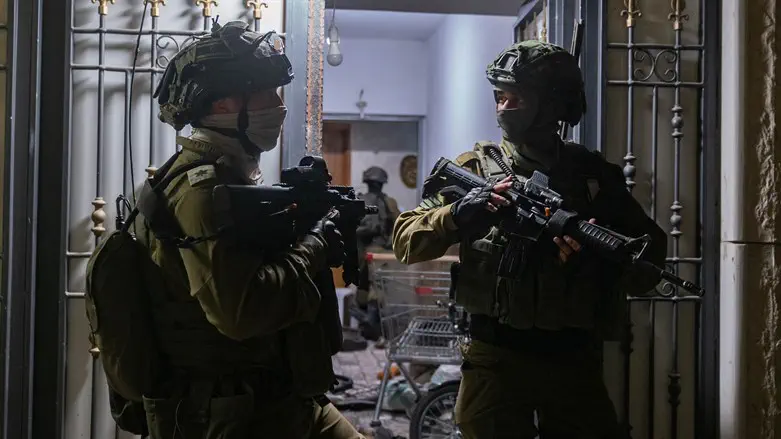 IDF soldiers (archive)
IDF spokesperson
The IDF reported that a short while ago, assailants fired shots at a military post adjacent to the town of Ya'bad. No injuries were reported and hits were identified on the post.
The soldiers who were operating at the post responded with live fire. IDF soldiers are pursuing the assailants.
On Monday morning, terrorists opened fire at a military post near Mevo Dotan in Samaria and threw explosive devices at the outpost.
The security forces returned fire and struck three of the terrorists. No IDF forces were injured.