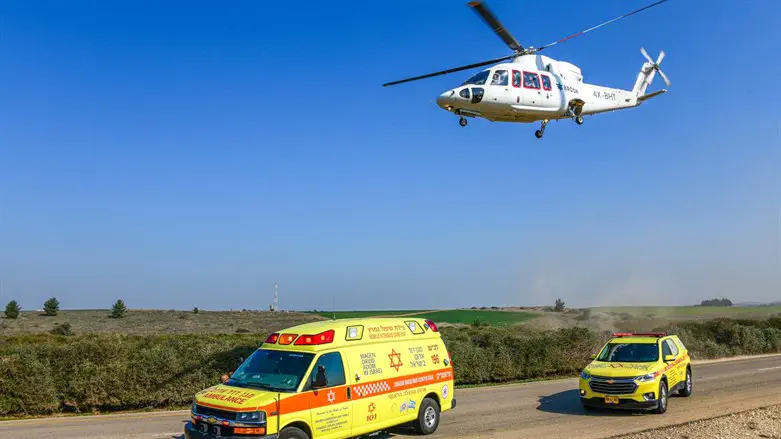 MDA Ambulance
MDA Spokesperson
A 40-year-old man drowned this evening (Tuesday) near the marina in Ashkelon. He was pulled from the sea by police without vital signs.
A few minutes earlier, a four-year-old girl drowned in a jacuzzi on Uri Zvi Greenberg Street in Tel Aviv. She was taken to the Ichilov Hospital after CPR and after her pulse returned.
Magen David paramedic Marlene Bryntzsky and emergency medicine medic from the MDA motorcycle unit Zvika Lerer said: "The girl who was taken from the water was unconscious, without a pulse, and not breathing. We immediately began medical treatment and performed prolonged CPR, and when her heart started beating again we put her in the intensive care unit and evacuated her to the hospital. She is in serious condition and is being ventilated."
Rom Ella, a medic from United Hatzalah, said: "Passersby said that she got out of the jacuzzi without a pulse and was breathing with the help of other medics. We gave her first aid while performing CPR and after, miraculously, her heart started beating. She was taken to Ichilov Hospital, where her condition is defined as serious."