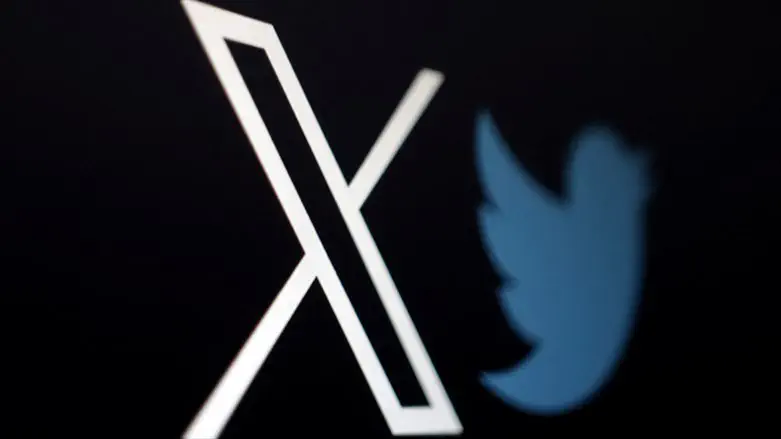 Illustration of new logo of Twitter
REUTERS/Dado Ruvic/Illustration
Social media platform X, formerly known as Twitter, was down for thousands of users in the US on Monday evening.
Downdetector, which tracks outages by collating status reports from several sources including users, said that as of 7:24 p.m. ET, there were more than 17,000 reports of outages in the United States.
Users said that they could not load messages on the platform, receiving an error message instead.
A reader based in Canada told Israel National News that he, too, temporarily experienced issues on the site around 7:00 p.m. ET, but the issue had since resolved itself.
In February, users of Twitter reported widespread problems, saying they received error messages as they tried to post tweets.
More than an hour after the disruptions started, the company said on one of its accounts that it was aware of the problems and was working to fix them.
While Twitter has had some outages in the past, including a major outage that lasted about an hour and a half in 2020, the February outage marked the first major issue reported with the site since it was purchased by Elon Musk.