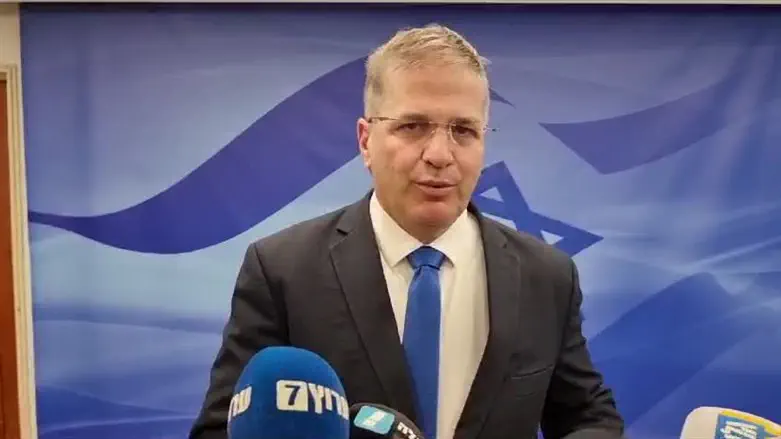 Minister Kisch
Hezki Baruch
Education Minister Yoav Kisch commented on a sign that was waved in a demonstration against him today (Monday) at Tel Aviv University, in which he was compared to Hitler.
Journalist Ishay Fridman posted the photo on his Twitter account and wrote: "At a demonstration by educators at Tel Aviv University against Education Minister Yoav Kisch. A sign close to the stage announces the establishment of a new youth movement similar to the 'Hitler Youth', the 'Kisch Youth'. For some reason, no one told the holder of the sign that she was not normal."
In response, Minister Kisch wrote: "I was amazed to see today at a demonstration by educators at Tel Aviv University a sign, next to the stage, comparing me to Hitler."
"Have you gone completely crazy? And there was not one person, not one, who would condemn this abominable sign. Shame on you," added the Minister of Education.
During a conference held at Tel Aviv University for the opening of the school year, a greeting from Minister Kisch was shown. In response, dozens of teachers left the hall in protest.
The teachers' protest is taking place against the background of the crisis in the education system due to the lack of teachers and the threat of a strike by the Union of Secondary Teachers.