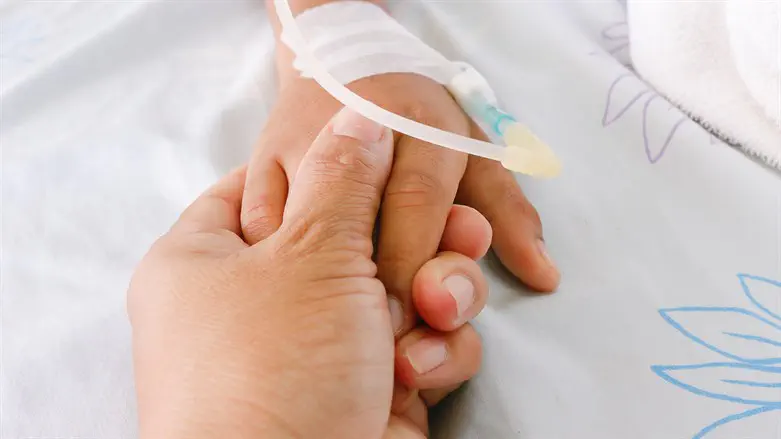 hospital patient child
iStock
Three months ago, a little miracle named Menachem was born in Israel. But joy swiftly turned to distress for the Rivkin family when they discovered that their tiny baby had a rare condition linking his esophagus to his trachea, making every meal, and every breath, a heartbreaking struggle.
"We can't even feed our baby without fearing for his life," explains Menachem's mother, her eyes welling up with tears.
Frustratingly, medical professionals in Israel have offered little more than temporary solutions, but hope glimmers in the distance at Johns Hopkins Hospital in Baltimore. There lies a chance for something close to a miracle: a life-altering surgery that could offer Menachem the simple but profound ability to eat and breathe unaided.
But the cost is astronomical, and the window of opportunity is rapidly closing.
"Every minute that passes without the surgery is a minute stolen from his life."
The Rivkin family is navigating an unfamiliar healthcare system in a language they barely understand, trying to make sense of the $500,000 price tag, half of which will be covered by their insurance. Some funds have been raised, but it's not nearly enough, not yet, and time is ticking away.
"We're humbly asking for your help", Menachem's parents convey.
"Your donation isn't just charity; it's the breath of life for our child."
Your isn't just money; it's minutes on Menachem's life clock. Click here to give a Jewish baby the most elusive gift in the world: More time.