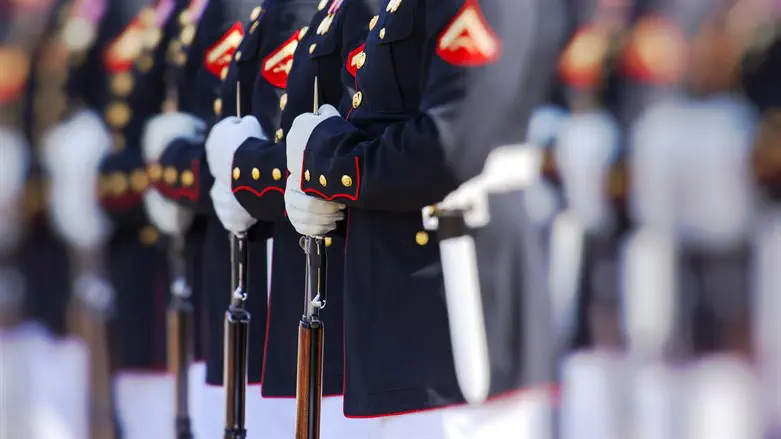 US Marines Color Guard
iStock
Three United States Marines were killed when an Osprey military helicopter crashed on an island north of Australia this morning (Sunday), military officials said.
The aircraft was taking part in military war games on Melville Island and carrying about 23 marines at the time of the crash.
"There were a total of 23 personnel on board," US officials said in a statement. "Three have been confirmed deceased while five others were transported to Royal Darwin Hospital in serious condition."
The officials added that "recovery efforts are ongoing.
Australian Prime Minister Anthony Albanese called the incident "tragic" and said that the cause of the crash is under investigation.
The MV-22 Osprey military aircraft combines the verticle takeoff and hovering capabilities of a helicopter with the speed of a plane, allowing it to fulfill multiple roles and land and take off in locations where planes would face difficulties.