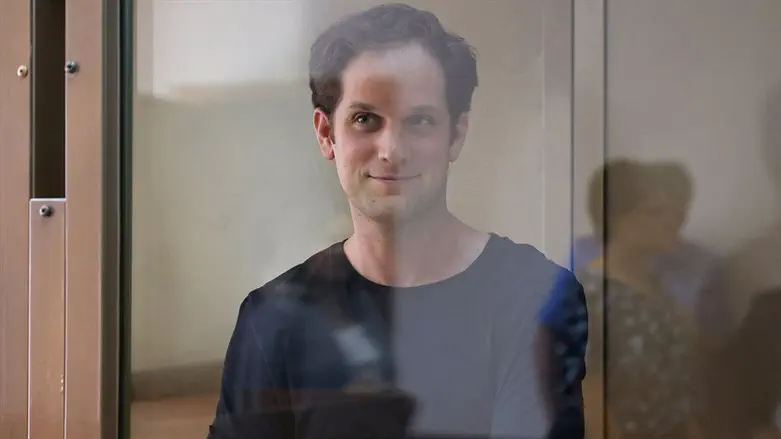 Evan Gershkovich
REUTERS/Evgenia Novozhenina
Jewish American reporter Evan Gershkovich has appealed against a Russian court's decision to extend his pre-trial detention by three months, AFP reported on Saturday, citing documents published by a Moscow court.
Gershkovich, a reporter with The Wall Street Journal, was detained in March during a reporting trip to the Urals and accused of spying.
His pre-trial custody was due to expire on August 30, but a judge ruled Thursday it would be extended to November 30, a decision criticized by the WSJ and US State Department.
The Moscow City Court website showed this additional three-month extension had been "appealed" by his defense, according to AFP.
Since his arrest, Gershkovich has since been held in Moscow's notorious Lefortovo prison, famous for keeping inmates in near-total isolation.
His case marks the first time a Western journalist has been arrested on espionage charges in Russia since the Soviet era.
In June, the United States House of Representatives voted unanimously to approve a resolution demanding that Russia release Gershkovich.
The congressional resolution, which is not binding, calls for Gershkovich to be released from prison immediately, and also demands that he be given full access to US consular staff until he is released.
The US on Thursday renewed demands that Russia free Gershkovich and Paul Whelan, another detained American.
"The claims against Evan Gershkovich are baseless. Once again, we call for Russia to immediately release Evan and also to release wrongfully detained US citizen Paul Whelan," a State Department spokesperson said.