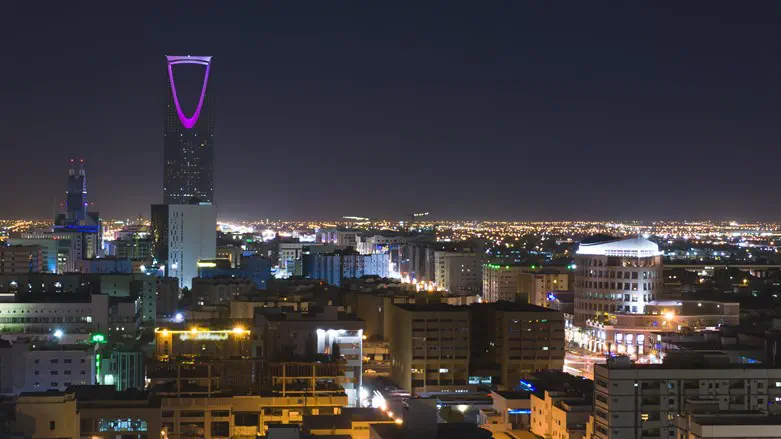 Riyadh
iStock
The Biden administration told the Israeli government last week that it would have to make significant concessions to the Palestinian Authority as part of any possible mega-deal with Saudi Arabia that includes normalization between the kingdom and Israel, four US officials and a source briefed on the issue told Axios' Barak Ravid on Friday.
Strategic Affairs Ron Dermer visited Washington last week for talks at the White House and the State Department about the Saudi Arabia mega-deal.
Four current and former US officials told Axios that both White House National Security Adviser Jake Sullivan and Secretary of State Antony Blinken raised with Dermer the need for Israeli concessions to the PA as part of any Saudi deal.
Blinken told Dermer that the Israeli government is "misreading the situation" if it thinks it won't have to make any such concessions, two US officials said.
Blinken also said that Saudi Arabia will need to show the Arab and Muslim world that it got significant deliverables from Israel regarding the PA in return for a normalization agreement, the officials said.
Sullivan also told Dermer that Biden wants to get broad support from congressional Democrats for a mega-deal with Saudi Arabia, a source briefed on the issue told Axios. To do that, Sullivan said, there will need to be serious Israeli steps toward the Palestinians.
Dermer, in his conversations with Blinken and Sullivan, was not very forthcoming about possible Israeli concessions for the Palestinians, according to two US officials and a source briefed on the issue.
Dermer told Sullivan that Israel's concession is that it is ready to accept a civilian nuclear program in Saudi Arabia, the source briefed on the issue said.
A White House National Security Council spokesperson said they do not comment on private diplomatic talks. The State Department deferred to the White House.
Dermer's office and the Prime Minister's Office did not respond to requests for comment.
Israel has been for years rumored to have behind-the-scenes ties with Saudi Arabia, but the Saudis have vehemently denied those rumors.
Prime Minister Benjamin Netanyahu has made clear that his goal is to achieve a peace agreement with Saudi Arabia that would "effectively end the Arab-Israeli conflict."
Despite Saudi denials of any contacts with Israel, The Wall Street Journal recently reported that the United States and Saudi Arabia have agreed on the broad outlines of a deal for Saudi Arabia to recognize Israel in exchange for concessions to the Palestinian Arabs.
Saudi officials have repeatedly said that a Palestinian state with eastern Jerusalem as its capital is a prerequisite for Saudi Arabia normalizing ties with Israel.
Biden notably visited Saudi Arabia a year ago, where he announced two agreements considered to be significant steps on the path toward normalization between Israel and Saudi Arabia: A deal concerning
(Israel National News' North American desk is keeping you updated until the start of Shabbat in New York. The time posted automatically on all Israel National News articles, however, is Israeli time.)