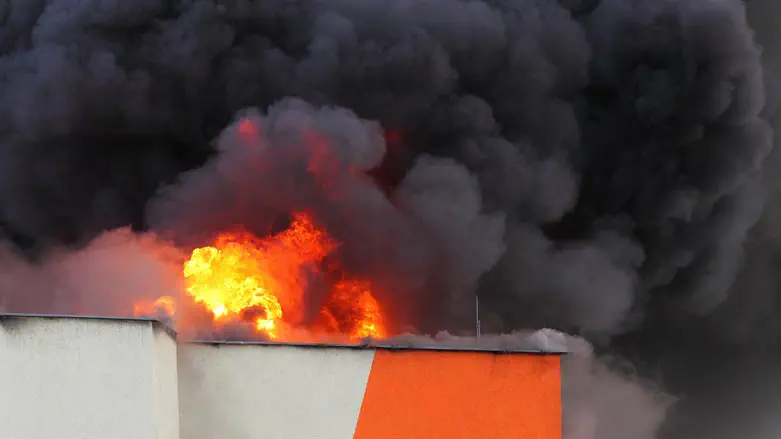 Fire explosion
iStock
An explosion ripped through a Hamas site in the central Gaza Strip on Thursday, Palestinian Arab sources said, killing one person and seriously wounding another, The Associated Press reported.
The Gaza-based interior ministry did not reveal the cause of the blast but said it killed Ashraf Hussein, a member of Hamas' military wing, the Qassam Brigades.
The Qassam Brigades acknowledged that Hussein was killed in what the group described as an "accidental explosion".
Such "work accidents" occur from time to time in the Gaza Strip when terrorists mishandle an explosive device.
There was no information about what kind of facility was affected in Thursday's explosion in Deir al-Balah, or about the extent of damage caused. Gaza's Hamas rulers have a number of training sites and underground facilities used for manufacturing weapons and storing raw rocket material.
In June, explosions were heard at Hamas' Bader military site in the Gaza Strip, which is located west of Gaza City and is used by Hamas for the production of weapons.
PA reports suggested the explosions were caused by a heat wave which may have caused materials at the military site to ignite.