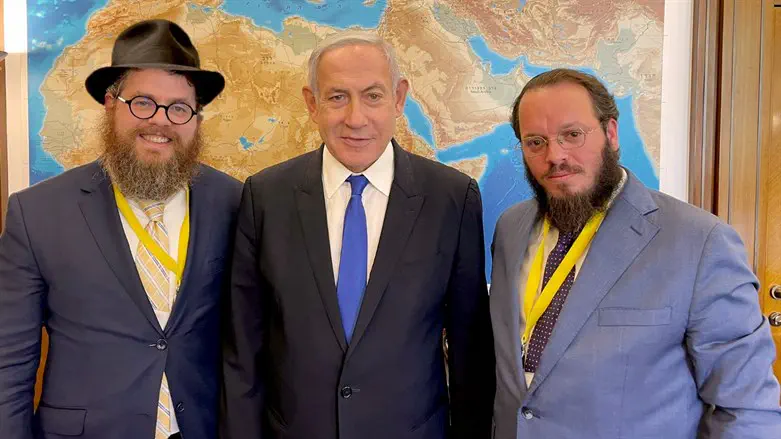 Rabbi Koves, Rabbi Oirechman and Netanyahu
EMIH spokesperson
Rabbi Slomo Koves, chief rabbi of EMIH - Association of Hungarian Jewish Communities, Hungary's central orthodox Jewish community, and Rabbi Shmuel Oirechman, general director of the orthodox community, met on Thursday with Prime Minister Benjamin Netanyahu.
The meeting took place ahead of the possible relocation of the Hungarian embassy to Jerusalem and dealt with a series of events that are going to accompany this historic move, as well as with additional topics related to the Jewish communal life in Hungary.
Rabbi Koves stressed during the meeting the importance of the friendship between the two countries. The community leaders used the occasion to invite Netanyahu for a reciprocal visit to Budapest, which coincides with the 35th anniversary of Chabad in Hungary.
In honor of the historic events, the community has also translated in recent months Netanyahu's bestselling book "Bibi - my story" into Hungarian. Hungary's rabbi used the occasion to present to Netanyahu the first copy of the translation that is set to be published in honor of the embassy move and Netanyahu's Budapest visit.
Rabbi Koves also presented to Netanyahu the new plans for a Holocaust museum in Budapest, the construction of which has been ongoing for the last few years.