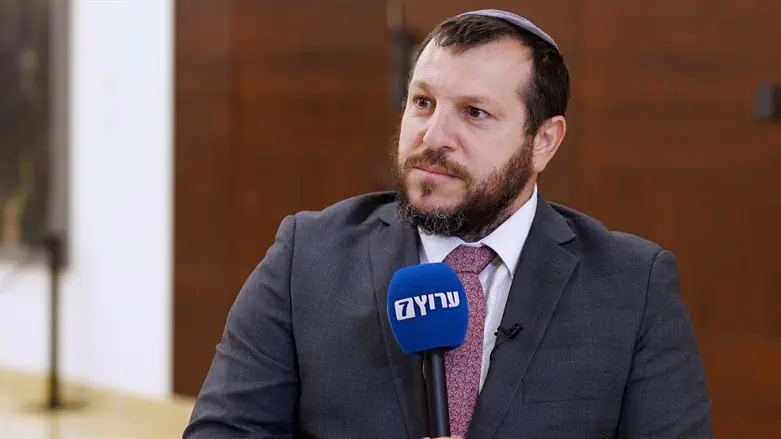 Minister Amichai Eliyahu
Israel National News
Minister Amichai Eliyahu responded this evening (Thursday) to MK Ahmad Tibi (Ta'al) who criticized him and claimed that "racism is inherited."
"Ahmad, I pray that real leadership will arise among you, one that will know how to give a mature and responsible answer to the breakdown of the Arab society in Israel. The main problem of the Arabs of Israel is a corrupt leadership that only cares about itself, while it is concerned with inciting and dividing instead of working on education programs that promote abiding by the law, good citizenship, and humanity," said Minister Eliyahu.
He added that "Even if the Minister of National Security puts a policeman in every house, he will not be able to prevent family honor killings. Even if they arrest all the heads of the crime families, if you don't take care to change your education... a new generation of murderers will arise among you. The reality is painful, unpleasant".
"Unfortunately, you are. deeply involved in your moral collapse. If you look around you, Ahmad, you will find good, moral Arabs leading good lives, good neighbors. I have no problem with them, the opposite is true, I usually find a common denominator of values and faith with them."
"I call on them to free themselves from dependence on your failed leadership. The problem of Israeli Arabs is people like you. Supporters of martyrs who are unaware of the damage they are causing to their brothers," said Eliyahu.
Yesterday Tibi attacked the Minister of National Security Itamar Ben-Gvir and said that he does not care about crime and murder in Arab society.
"Ben-Gvir grew up with the slogan 'death to the Arabs', now there is death to the Arabs, Ben-Gvir is not worried," Tibi said to journalist Oded Ben-Ami.
He called Minister Eliyahu: "a racist minister, the son of a rabbi who was one of the most racist in the world, his views border on neo-Nazism."