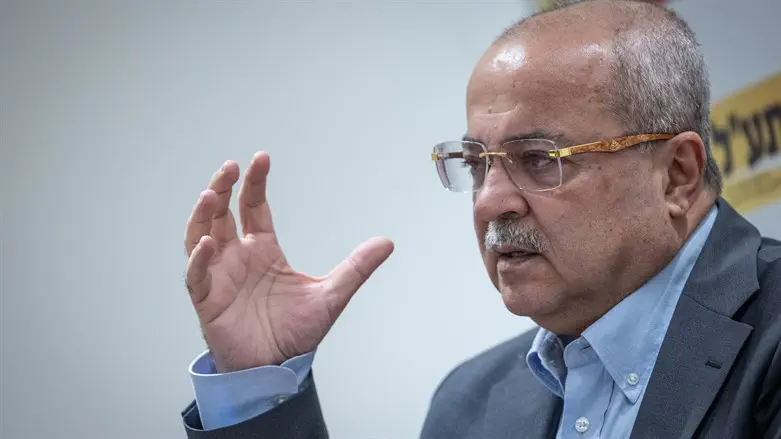 Ahmed Tibi
Chaim Goldberg/Flash 90
MK Ahmed Tibi (Ta'al) is convinced that National Security Minister Itamar Ben Gvir does not care about the crime and murder in Arab society.
"Ben Gvir grew up with the slogan 'death to the Arabs', now there is death to the Arabs, Ben Gvir is not worried," Tibi charged during an interview with Channel 12 News on Wednesday.
He also attacked Minister Amichai Eliyahu and said that he is proof that racism is inherited. "A racist minister, the son of a rabbi who is one of the most racist in the world, his views border on being neo-Nazi," claimed Tibi.
Earlier on Wednesday, Minister Eliyahu said in an interview with Reshet Bet radio that "when a three-year-old child takes a weapon at a wedding and opens fire, and no one does anything to him and the parents are proud of him, then this is a culture that invites violence."
"It worries all of us, and it should worry Arab society more than anyone, as it allows this violence to be celebrated in the sector. The path [to solving the issue] is not reconciliation but rather to treat and uproot these cultural diseases," he added.
He later defended the chairman of his party, Minister Ben Gvir, saying, "The reins are not in our hands, the instructions of the Attorney General and the lawyers are binding his hands."
Minister Eliyahu called the violence in the Arab sector a "disaster" and said that there is a need "to apply non-conventional or proportional deterrence and punishment".