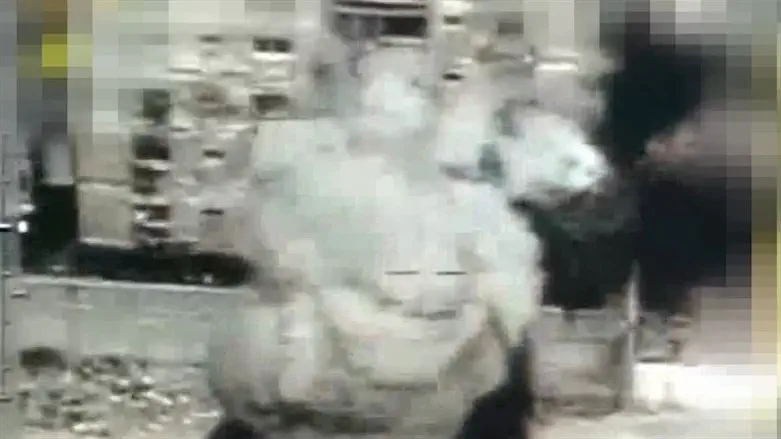 A targeted assassination in Gaza
IDF Spokesperson
The Palestinian organizations in the Gaza Strip have raised their state of alert amid the fear of targeted assassinations of senior commanders in response to the terror wave in Judea and Samaria similar to the assassinations of senior Islamic Jihad members last May.
A source in one of the Palestinian "resistance" organizations told the Hezbollah-aligned Lebanese newspaper al-Akhbar that the answer to a possible Israeli assassination "would be greater than what the occupation predicts, and it will be surprised by the pattern and the scope of the reaction."
According to the source, "Such a step could bring a major escalation that would be seen on various fronts where the resistance operates."
He added that by turning to the option of assassinations outside Judea and Samaria, the Israeli government is "trying to create a new equation title: the response to attacks in the West Bank will be assassinations."
The Palestinian source emphasized, "The resistance organizations will not allow the occupation to change the rules of the confrontation in the Gaza Strip or outside it."
Hisham Qasim, a member of the Hamas leadership, stated that the armed activities in Judea and Samaria will not stop since they are part of the war of attrition against the "Zionist occupation" and the Palestinian people have the right to "fight the occupation in all lands of Palestine."