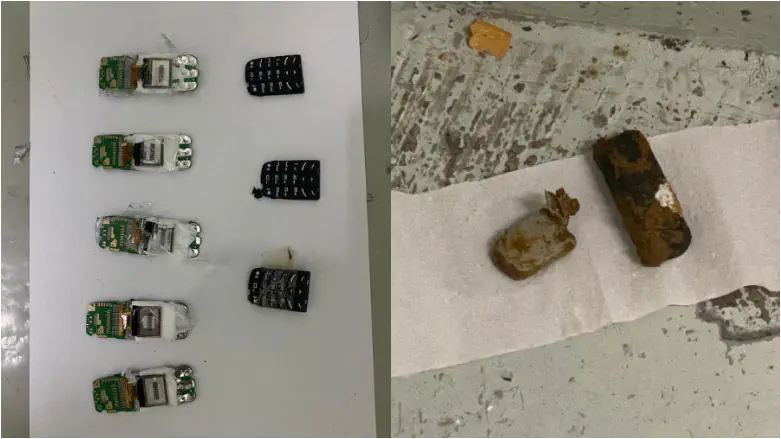 The phones which were caught
Israel Prison Service spokesperson
Wardens at the Ofer security prison on Tuesday thwarted an attempt to smuggle five mobile phones into the prison.
The plot was thwarted as detainees from an arrest operation in Judea and Samaria were being incorporated into the prison. The Ofer prison wardens suspected that one of the detainees was trying to smuggle illegal means into the prison, after a magnetometer test triggered an alarm in a concealed area of his body.
When the detainee denied the allegations that he was hiding something, he was taken by the guards to a CT scan at a hospital, during which a foreign object was identified in his body.
The detainee was returned to the prison where he removed five mobile phones and three keyboards from his body. The detainee, who is associated with the Islamic Jihad organization, was arrested on suspicion of harming state security.