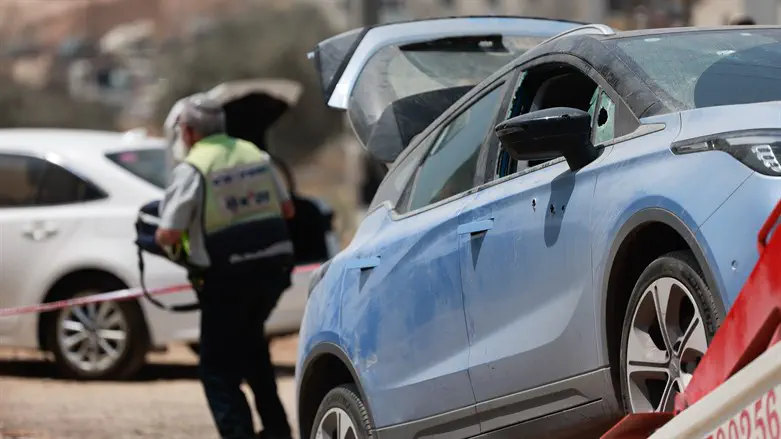 Scene of the Mount Hebron shooting attack
Chaim Goldberg/Flash90
The condition of Aryeh Leib Gotlieb, who was severely injured in a shooting attack on Monday, has improved: Gotlieb is now breathing on his own and is fully conscious.
According to Soroka Medical Center, Gotlieb is expected to undergo additional operations due to his severe injury.
Gotlieb, a 40-year-old father of six from the community of Beit Hagai in the Mount Hebron area, was severely wounded on Monday in a drive-by shooting attack near Hebron.
Gotlieb was giving a ride to Batsheva Nigri and her six-year-old daughter from Beit Hagai. He was severely wounded and was evacuated to Soroka Medical Center with gunshot wounds to his limbs. He had continued to drive despite his wounds until he reached a safe place where the wounded were treated.
On Tuesday, the terrorists who carried out the shooting attack were arrested. The two are cousins, and both are residents of Hebron.