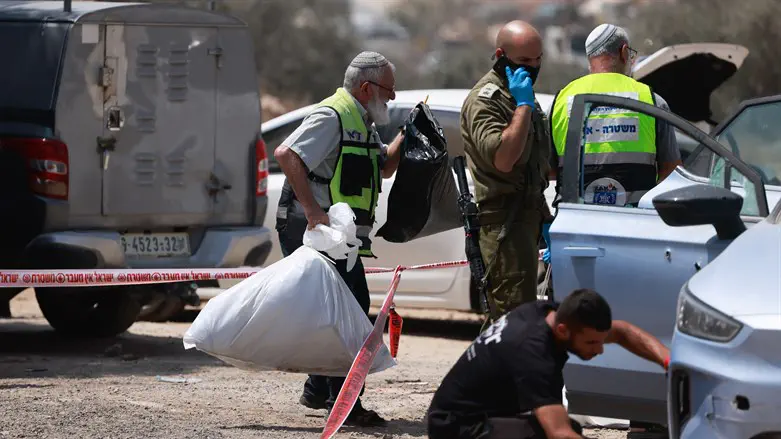 scene of the shooting near Hebron
Chaim Goldberg/Flash90
This year has seen the most terrorist attacks since the second Intifada, according to Yedioth Aharonot military correspondent Yossi Yehoshua.
Yehoshua noted that since the beginning of 2023, 34 Israelis have been murdered in terrorist attacks, while "the total for 2022 was 33."
"The number of alerts is at a peak and stands at about 200 a day. And all this after the IDF committed the largest amount of forces in Judea and Samaria since 2005 for Operation Home and Garden," he added.
Earlier today (Monday), Batsheva Nigri, a 40-year-old kindergarten teacher and mother of three, was murdered in a terrorist shooting attack near Hebron. A 39-year-old man was seriously wounded in the attack.
Nigri was murdered in front of her six-year-old daughter, who was in the back seat of the car during the attack.
The latest shooting near Hebron comes two days after a father and son were murdered in another terrorist shooting attack in Huwara.